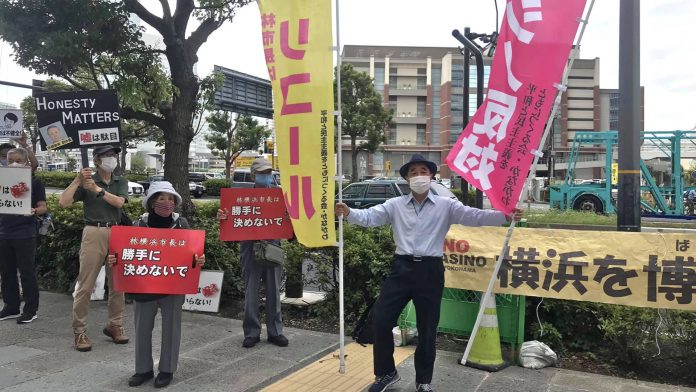 A citizens group opposing the development of the Yokohama IR has affirmed that its signature drive to trigger a recall vote against Mayor Fumiko Hayashi will kick off in October.
The organizers need to gather about 500,000 signatures in a two month period from the city's population of about 3,760,000 people, regarded as a high hurdle to meet, in order to be successful.
A separate Yokohama citizens group is launching a signature drive between September 4 and November 4 demanding a popular referendum over the city's IR development plans.
The two groups have been unable to coordinate their stances, and it is feared that many ordinary residents may be confused by the simultaneous signature drives.
Those who are leading the mayoral recall campaign insist that holding a popular referendum would be insufficient, as the local government would likely just roll over public opinion in any case. They believe that only by taking Hayashi out as mayor and replacing her with an anti-casino candidate can their objectives truly be secured.