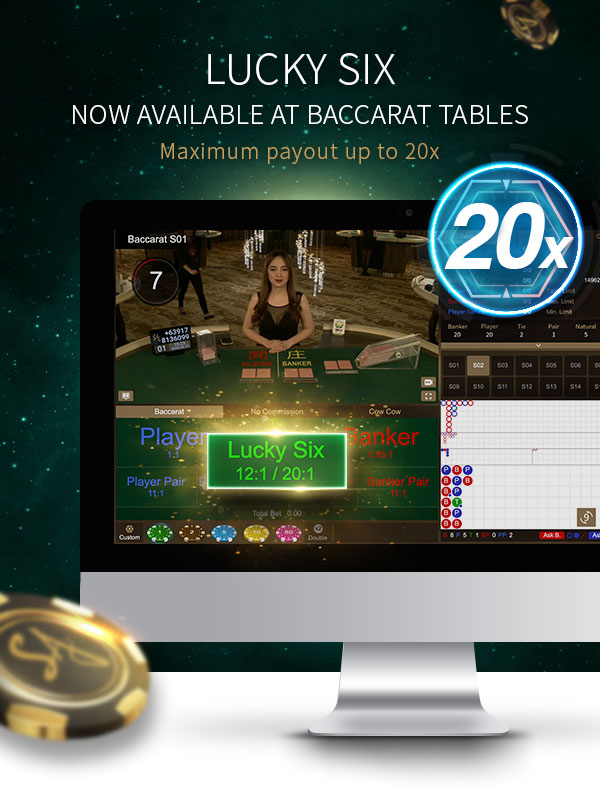 SA Gaming has announced the launch of "Lucky Six" a new Side Bet for Baccarat, which features a maximum payout of up to 20x. 
Lucky Six pays 12x when the banker wins with exactly 6 points, and can rise up to 20x when banker draws the third card to win. 
Lucky Six is now available at SA Gaming's lobby.