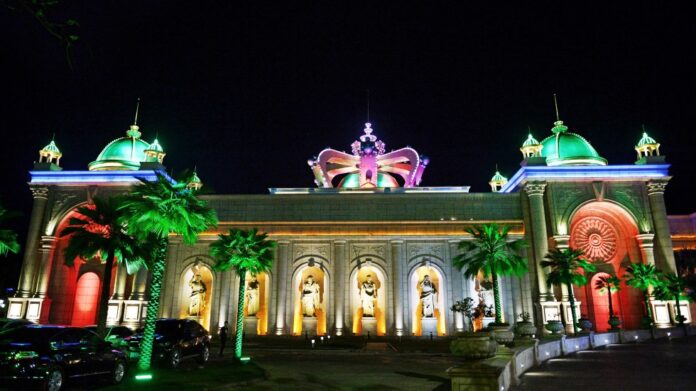 The owner of the Kings Roman Casino in Laos has reportedly resumed construction of a controversial airport in the Bokeo province.
Development of the airport, which has been expected to provide a boost of wealthy Chinese visitors to the casino, was halted in 2017 due to concerns from a resident. This construction has now resumed, with an opening slated for 2022. 
According to a member of the Golden Triangle SEZ management team, Dok Ngiew Kham Group and Kings Romans are now clearing land for the new airport and paying out compensation to landowners in the area who had previously objected to the work. 
"It seems that all landowners are happy with the compensation they've received, and are showing no objection to the land-clearing process," said the official from Dok Ngiew Kham, quoted by Radio Free Asia. 
However, some locals continue to oppose construction of the airport, claiming that its only purpose is to bring a large number of wealthy tourists that won't benefit the local population. They also note that there is already an airport in the area which is used by the general public. 
Funding and overseeing construction of the new airport is Zhou Wei is the owner of the Dok Ngiew Kham Group and is also the co-owner of the Kings Romans International (HK) Co, operator of a casino that is seen by the U.S. Department of Treasury as the center of drug trafficking, money laundering, bribery, and human and wildlife trafficking-related crimes in the region. 
Zhou himself has been identified by the U.S. Department of the Treasury's Office of Foreign Assets Control (OFAC) as the leader of a transnational criminal organization since 2018.