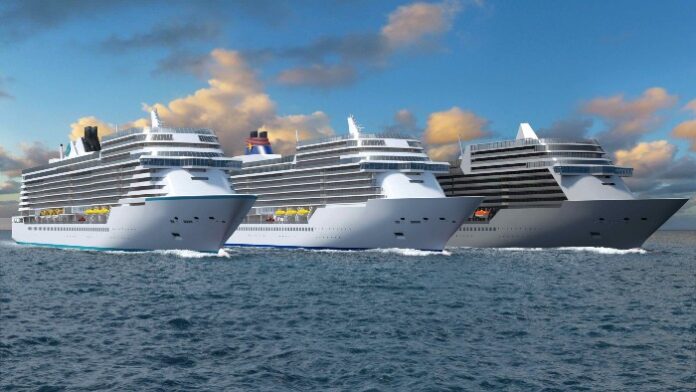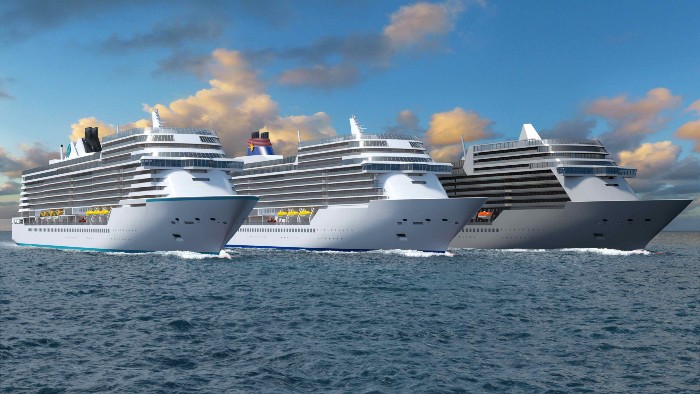 Colin Au, president and deputy CEO of Genting Hong Kong on Saturday revealed that the first of its new mid-sized cruise lines, a 2,000-passenger "Universal-class" ship is planned for 2025.
Au made the comments at the naming ceremony for the luxury expedition ship Crystal Endeavor at MW Werften in Stralsund.
According to Au, these future ships will be "optimally designed for social distancing", and come with numerous health safety features in the event of future viral outbreaks with 20 percent more space compared to comparable ships, he said.
Cabins can be arranged with a sitting room in the day through the use of a Murphy bed which can be pulled out or retracted into a cabinet.
Au said this is so guests can dine in the comfort of their own cabin with friends and family, without needing to be in public dining rooms.
For sunbathers, cabin balconies have been extended, with space for two lounge chairs and controllable UV light. It is expected that 30-50 percent of passengers will use their own private balconies. Meanwhile, sun-decks will be expanded to have greater space and thus more room for passengers to spread out.
The ships will also include touchless technology, including voice and facial recognition, Bluetooth, and proximity-activated elevators and doors to cabins and public rooms.
Surfaces will also be coated in an anti-virus and bacteria coating, whilst UV light will be used in air intakes and vents.
Corridors and stairwells will be one-way for more effective social distancing.
Au said the Universal-class ships will be 'designed like airplanes, where function is more important than form, simplifying the design and production process and reducing costs while allowing for customization by hotel and other brands.'
The first 2,000 passenger, 90,000gt newbuild is planned for 2025 and will be operated by hotel brands, including Marriott, Accor, Hyatt, and Hilton.
According to the strategy, these brands will allow Genting to leverage their instant name recognition, direct distribution, and massive loyalty programs and members.