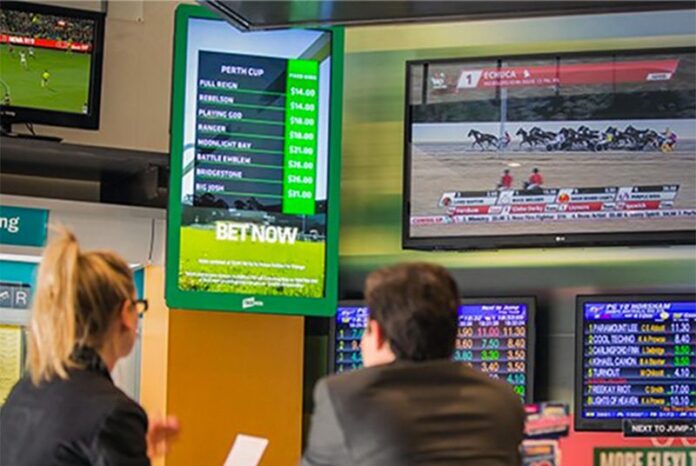 Australia's Betmakers has trumped two other offers for Tabcorp's wagering and media business with an A$4 billion ($3 billion) bid, which it claims will be transformational for both parties.
Betmakers, which is a B2B technology and software tools provider for wagering operators and racing bodies globally, is offering $1 billion in cash to Tabcorp shareholders, to be funded by debt. The remainder will be paid in Betmakers' stock at a 15 percent premium to the price at the time of signing.
The merger would combine Betmakers' global technology platform with the scale and content of Tabcorp's media assets, which include Sky Racing. 
Betmakers is a minnow in the bidding war, with a market capitalization of just $1.3 billion, compared with $11.2 billion for Tabcorp. It's pitting itself against an improved $3.5 billion bid from U.K. betting giant Entain and a $4 billion bid from Apollo Global Management, which also includes $500 million for Tabcorp's poker machine servicing business. 
"Over the past few years, BetMakers has been focused on growing an international footprint to position itself as a world-leading data and technology products and services provider that can deliver commercial benefits for the two critical pillars of the racing world: racing bodies and wagering operators," Betmakers' CEO Todd Buckingham said.
"Building on BetMakers' success to date, the Combined Entity would be a compelling investment proposition as one of the most broadly deployed global racing networks in the market. We are uniquely placed to pursue commercial opportunities globally, and in particular, in the United States."
The company gave no details on expected synergies from the merger in its filing to the stock exchange.
Analysts say the possibility of further expansion in the U.S. is one of the positive points about the Betmakers' bid.
"TAH shareholders would have exposure to both AU & US wagering markets with less risky B2B exposure in America than Pointsbet," wrote analysts at J.P. Morgan." With TAH's media content/assets, BET would monetize SKY which has seen significant underinvestment and underutilization."
Since receiving takeover offers for the business, Tabcorp management has been undergoing a strategic review to decide whether to sell the wagering and media unit, or to demerge it and list it as a separate entity on the Australian Stock Exchange. 
J.P. Morgan says it still believes a demerger is the most likely option.