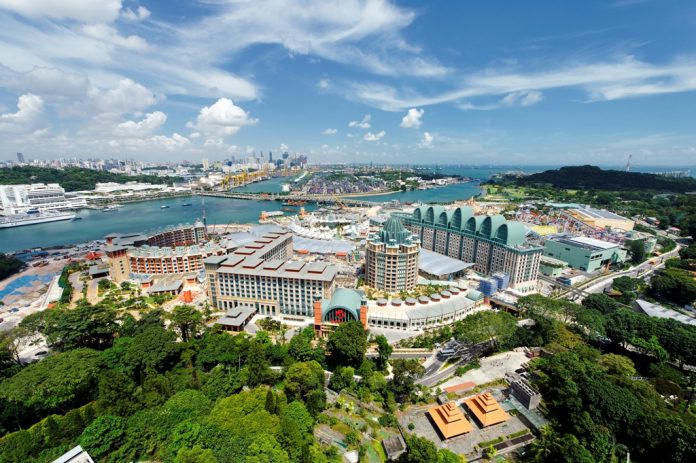 The renewed outbreaks of Covid-19 have significantly clouded the recovery prospects for both Genting Singapore and its sister company Genting Malaysia, with analysts at Nomura cutting their estimates for both companies.
The firm has trimmed its estimates for Genting Singapore's adjusted EBITDA by 15 percent for 2021 to S$530 million and also by 15 percent for 2022. Forecasts for Genting Malaysia's revenue this year have been reduced by 17 percent and by 10 percent for 2022.
Although both countries fared relatively well in handling the first round of the pandemic, subsequent waves have meant the reintroduction of movement control measures and other social distancing measures.
A slow rollout of the vaccine in many Asian nations is also impeding the recovery and Nomura says it sees little prospect for international tourism into Singapore in 2021.
Perhaps ironically, it will be Genting Malaysia's U.K. and U.S. operations that are likely to bounce back faster as the two countries reopen post Covid.
Genting Malaysia's casino is currently closed, with little clarity on when it may be reopened. As a result, Nomura predicts that overall consensus estimates for the company will be cut "materially."
Management has indicated that its outdoor theme park, a key plank in the overhaul of its attractions at Resorts World Genting, will be ready for opening in Q3, though warned that this date may slip depending on the Covid situation.
The long-delayed theme park is expected to be a key draw for visitors. 
Still, despite the protracted impact of the Covid crisis, Nomura analysts remain upbeat about the prospects for both companies and say their balance sheets are strong enough to weather the storm.
"We believe equity investors will likely overlook near-term bumpy earnings, and are looking through to FY22F/23F prospects, which look robust, with the Skyworlds theme park scheduled to open (official guidance: 3Q2021 now), vaccine availability in key markets, and start of some inbound tourism," it wrote of Genting Malaysia.
It also remains positive on Singapore, with the stock likely to benefit as investors rotate back into tourism counters.
"We believe GENS will be one of the better tourism recovery stories due to its balance sheet strength and the relatively better control of COVID-19 in Singapore, along with fast pace of vaccination."