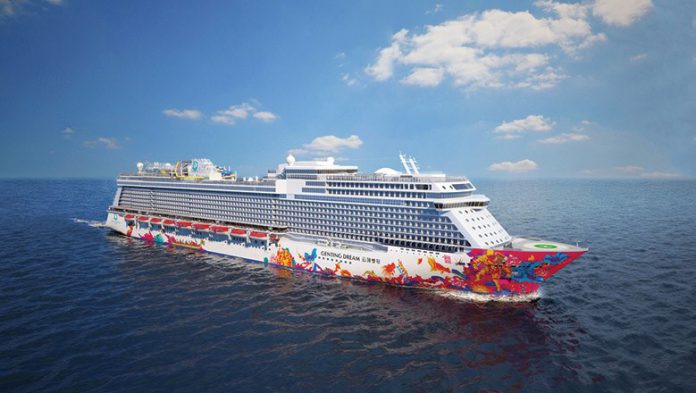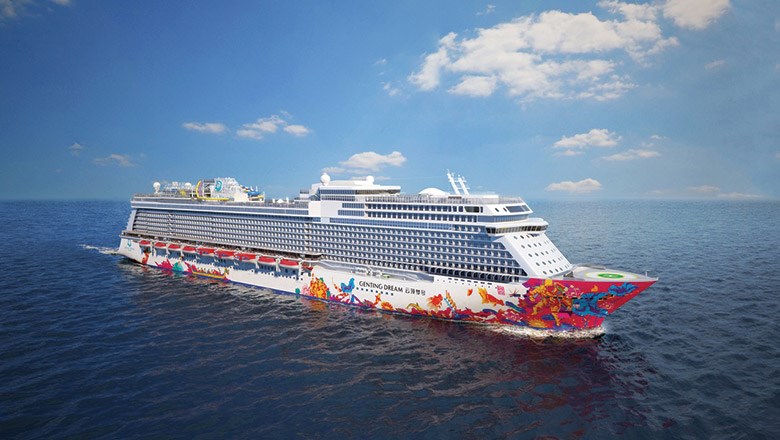 Casino cruise operator Genting Hong Kong said it is assessing whether the group will have sufficient financial resources to continue operating, and that it was concerned with the continued uncertainties brought on by the covid-19 pandemic.
The global cruise industry ground to a complete halt at the start of the pandemic at the start of the 2020. More than 500,000 jobs were lost from the cruise industry, along with around $23 billion in wages. Stock prices of major cruise operators fell nearly 70-80 percent. 
Genting said it was forced to temporarily suspend nearly all cruise operations, cancelling many sailings starting from February 2020. 
They were able to restart operations in Taiwan in July, and then later in Singapore in November, at severely reduced capacity. However, other cruise reopenings are yet to restart, according to the company filing. 
Furthermore, construction of new cruise ships that were in the pipeline have either been suspended or deferred, despite its shipyard operations recommencing in October 2020. 
Revenue for the year fell to US$366.8 million, down from US$1.6 billion in 2019. The group recorded an EBITDA loss of $385.8 million. As a result the company posted a net loss of US$1.7 billion for the year ended December 31, 2020.
Genting added that its financial liabilities exceeded its assets by approximately US$3.3 billion.
In a filing, Genting HK said its ability to continue going on will depend on a number of factors including whethe the group can raise additional liquidity, whether it can obtain a further debt holiday, reach agreements with suppliers and contractors to delay its capital commitment for ships that are yet to be built, and whether it can resume cruise operations planned for mid to late 2021, and more. 
Genting said if it fails to achieve the measures, the group would have to look at "write down the carrying values of the Group's assets to their recoverable amounts, to provide for any further liabilities which might arise, and to reclassify non-current assets and non-current liabilities as current assets and current liabilities, respectively."
Looking ahead, Genting said its main focus will be on restarting domestic cruises for residents with 2, 3 or 4-night weekend and weekday cruises.
However, a recent spike in covid-19 cases in Keelung and various parts of Taiwan has caused the group to voluntarily suspend Explorer Dream's operations from May 12 to June 8, 2021. 
World Dream in Singapore had to further reduce its capacity from 50 percent to 25 percent, in line with the Singapore government's lockdown from May 16 to June 13. 
In some good news, the company's Crystal Cruise line is aiming to start up throughout July, sailing mostly within the Bahamas.  
"The efficacy of mass vaccination in containment of COVID-19 will accelerate an early revival of the cruise industry in the second half of 2021. As international leisure travel is unlikely to return in Asia until 2022, we anticipate continued demand for domestic tourism and cruises. The Group is currently in talks with the relevant authorities in the Asia Pacific region, with the aim to resume domestic cruise operations in various key markets in the near future."
Earlier this month, Genting Hong Kong announced it has received formal written agreement from its financial creditors, partners, and stakeholders to undergo a "holistic recapitalization of the group" and extension of the group's material financial indebtedness. 
The company has been working for months to solve the material impact that the covid-19 pandemic has had on its financial position and results. 
"It is expected that the COVID-induced uncertainty has had and will continue to have a material impact on the Group's business, its financial condition and its financial performance. Based on the experience of Taiwan and Singapore's deployment in the last few months, the Group has managed to reengineer its cost structure and efficiency to improve its performance and profitability. The Group will continue to adapt its deployment plans as we navigate our business cautiously through a highly fluid environment in 2021."