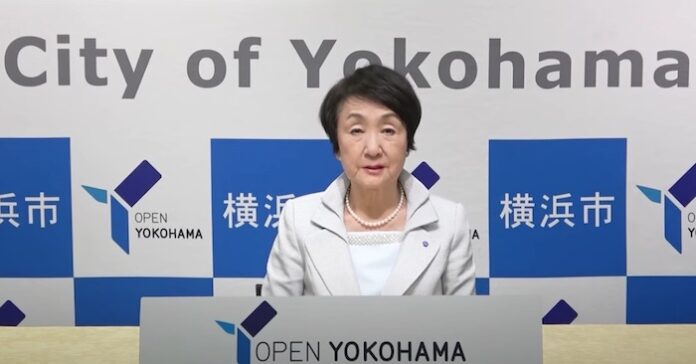 While it is still premature to say that Yokohama is definitely out of the Japan IR race, the events of the past week brought that prospect much closer. It is worthwhile to consider what the landscape would look like should this major port city in fact withdraw.
Needless to say, it would likely mean that Japan's IR market, at least in its first decade or so, would be much smaller than most of the earlier projections.
If one assumes that all three of the remaining declared candidates—Osaka, Nagasaki, and Wakayama—received IR licenses, this would mean that one major urban area and two regional markets, all of them in the more conservative western Japan, would be the hosts.
MGM President and CEO Bill Hornbuckle recently estimated that Osaka, a major urban market, could eventually produce about US$5 billion in annual GGR. While he didn't go into detail, he seemed to indicate that it would ramp up to that amount, not necessarily start there.
As a thumbnail sketch based upon their projected investment amounts, presumably the Nagasaki and Wakayama IR would produce roughly half that number, suggesting that by the end of this decade, Japan's GGR could be somewhere in the range of US$10 billion annually.
This compares to the more than US$36 billion in annual GGR recorded by Macau in 2019, before the coming of the global pandemic.
Of course, it is also worth recalling that Hornbuckle also predicted that only two IRs would be licensed, and he seems to have meant Yokohama and Osaka. The context of his answer suggested that the regional bids of Nagasaki and Wakayama might not be able to clear the high hurdles established by the requirements of the national government in terms of non-gaming facilities and other matters.
If Hornbuckle is correct that Japan's national regulation might exclude the regional bids, that would leave the MGM-Orix project in Osaka as the only IR built this decade, and a national market topping out at about US$5 billion.
If a similar scenario does develop in the coming months, this would leave the national government with one of two major options.
First, they could just stand back and let a much smaller IR market develop at the end of this decade, viewing it as an opportunity to show the Japanese public a successful "proof of concept" before engaging in a more muscular expansion in the 2030s.
Or, second, they could slam the brakes on the current IR licensing process and make a comprehensive review of the situation, trying to figure out where things went wrong, look at how jurisdictions like Singapore did so much better, and implementing the needed remedies.
High on the list of needed remedies is to figure out why so much of the Japanese public remains steadfastly opposed to the IR development policies. The ruling party needs to recognize that simply bulldozing IR development through the legislature and into reality, while giving all critics the back of their hand, isn't exactly the way to win over many converts.
Building a solid national framework to combat gambling addiction would be a good place to start. The ruling party's lack of interest in this subject couldn't be more apparent, and this has only fueled the fears of the casino opponents. No matter what the trajectory of IR development, this is a worthy and much needed project for Japan.
There is obviously much else about the regulatory framework that is not fit to purpose, and now that the Japan Casino Regulatory Commission has been established, it could play a useful role serving as a much-needed think tank for better policies.
No, Yokohama is not quite out of the IR race yet, but the possibility that it soon will be should become a potent warning that the time to concentrate minds is already here.