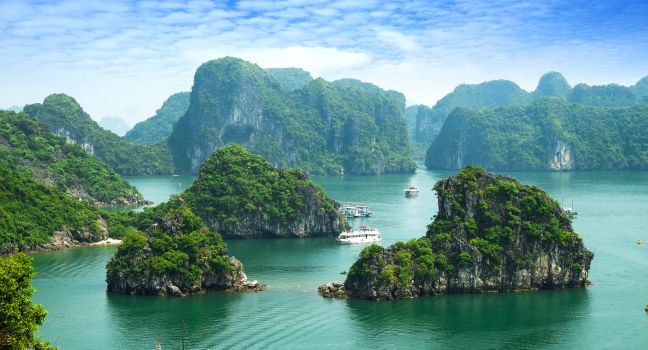 Appeals from Vietnam's casino owners to allow locals to gamble are likely to fall on deaf ears despite plummeting revenue due to the closure of international borders.
Although foreign investor interest is strong in Vietnam, the market is complicated, with government regulations mandating a minimum $2 billion investment, a figure seen as too high for a resort that will be wholly reliant on foreigners.
Some of the biggest names in the gambling business, such as Las Vegas Sands, have been known to have looked at Vietnam and then walked away due to restrictive operating conditions. 
The government  is currently running a three-year pilot program, allowing locals to gamble in the Corona Resort on Phu Quoc island in the south and in a yet to be opened resort in Van Don in the north. However, it has remained silent on the petition from local casino owners earlier this year for the program to be expanded.
"The government's main concern would be not to expose the local population to potential social risks from gambling and so I do not think there will be a significant shift in government policy in the near term," said Saponti Baroowa, associate director of business intelligence at Dezan Shira & Associates in Ho Chi Minh City. 
"There are these pilot programs, but that gives us the view that it's something the government is experimenting with, but I think it's highly unlikely to be opened up to domestic big spenders any time soon."
Ben Lee, managing partner of iGamiX Management & Consulting, agrees saying any such decision would need to be taken by the ruling politburo, which is "vehemently anti-gambling by locals."
Prior to the pandemic, Vietnam was experiencing a tourism boom. It welcomed a record 18 million visitors in 2019, an increase of 16 percent on the prior year, with Chinese tourists making up 5.8 million of that total.
The country has been developing its tourism offering to cater for high-end travellers, with its multiple UNESCO World Heritage sites and unique culture. 
As a result, Lee says he believes that Vietnam is a "sleeping giant" as a destination, which will continue to be popular with the Chinese once borders reopen. 
"One of the things we observed is that the Chinese love Vietnam," he said.  "It's a culture that has a lot of familiarities, the food is almost the same, but there's a twist, with the French influence."
Still, for analysts the regulatory environment will continue to be a significant deterrent. 
"The problem you have in Vietnam is that the government has unrealistic expectations around what needs to get built and what they are putting on the table regulatory wise," said Bernstein Research analyst Vitaly Umanski on a recent SIGMA webinar. 
"Without a local market, a multi billion dollar resort doesn't work. You can get away with $100 million – $150 million property if you can target foreigners and it's easy to get there, the tax looks good and the regulatory environment is loose, that works, but if you don't have those things and you have a multi billion dollar property without a local market there's no way it works."
Particular interest has been focused on Suncity Holding's more than $4 billion resort in Hoiana, which held an opening preview last year, with its full opening delayed by Covid. 
The upscale property was expected to leverage Suncity's deep database of high-end Chinese players. However, China's repeated warnings over cross-border gambling may mean few high rollers will be prepared to make the trip. 
"With a crackdown on VIP there's going to be very few people from China who are going to go all the way down to Vietnam to have an experience that's not the real Macau. It's going to have challenges," Alidad Tash, managing director of 2NT8 said on the SIGMA webinar, referring to Hoiana. 
Lee agrees in principle that a $2 billion investment in a foreigner-only market would make most resorts unviable. 
However, he points out that for both Hoiana and Van Don, real estate sales will be the main drivers for return on investment. 
"Gaming is not the profit driver for the Hoiana project nor the Van Don project. It's the anchor and the draw card, but it's the real estate development card where they will make the majority of their return on investment."