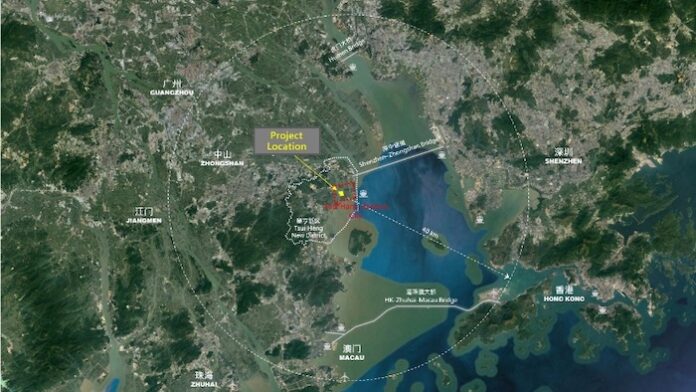 Melco International has announced plans for a RMB4 billion ($616 million) entertainment complex in Zhongshan, China, in a move seen as likely to benefit its chances of concession renewal.
The company has teamed with Chinese property developer, Agile Group, on a premium residential, entertainment and hospitality mixed-use complex. The city is a key hub in the Greater Bay Area and has good connections with Macau, Zhuhai, Guangzhou, Shenzhen and Hong Kong.
Melco International holds a majority stake in Melco Resorts & Entertainment, the operator of the City of Dreams and Studio City in Macau. The company also operates the City of Dreams Manila and is developing a resort on Cyprus.
"A smart move by Melco," said Matt Ossolinksi, CEO of GW Investment Consulting. "Politically smart; commercially remains to be seen."
"The golden goose is and always will be its baccarat tables in Macau. Any investment it can make to help ensure its place in Macau gaming for another one or two decades, should be welcomed by investors. I expect similar announcements from other operators, some specifically for Hengqin Island," said Ossolinksi, whose firm provides advisory services to IRs and investors on Hengqin.
Ben Lee, managing partner of iGamiX Management & Consulting also agrees it's a "very clever" move on Melco's part.
"They bypass the usual Macau conundrum of lack of land, labour and government efficiency and have gone straight to the heart. Developing non-gaming diversification in an environment and market which will support that kind of investment," he said. "They  obviously believe that you don't have to necessarily invest in Macau to win the attention of the true decision makers."
According to Bernstein Research, the majority of the complex will be completed by 2025, with Melco taking a 51.1 percent stake. Although not directly controlled by the Macau operator, there may be longer term impacts, the firm said.
The firm also said it may aid Melco's bid in Yokohama as it highlights the Melco group's ability to do large scale non-gaming development," Bernstein wrote in a note.
Macau's government is actively seeking to increase integration within the Greater Bay Area and with neighbouring Hengqin island. Overspill onto the latter has been seen as a necessary step for the development of Macau as a tourism destination, providing the space for lower cost hotels and non-gaming facilities.
Galaxy Entertainment already has land on Hengqin and said in its annual report this year that it's encouraged by authorities' focus on greater integration and is continuing with its plans.
Melco's project will have a total gross floor area of over 750,000 square meters. It will jointly develop the site with Guangzhou-based property developer Agile through a joint venture to be jointly managed by both parties.
"Over the past 15 years, Melco has been creating, developing and operating world-class entertainment facilities in Macau and globally. In doing so, we created a distinctive model of integrating quality leisure, culture and entertainment," Melco CEO Lawrence Ho said.
"We have developed incredible brands that have great growth potential beyond our existing properties. We are determined to play an active role in the development of the Greater Bay Area, and to leverage the incredible expertise of the group in non-gaming activities."