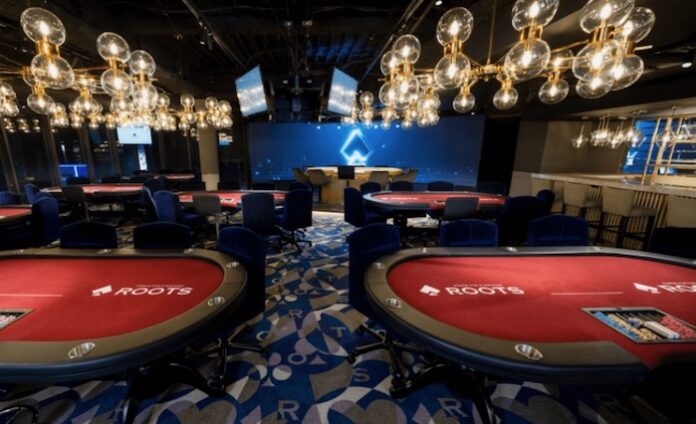 A professional poker player and YouTuber has opened what they call an "amusement poker" outlet in central Tokyo to spread the popularity of the card game in Japan.
Roots Shibuya opened its doors on June 11 as a complement to 28-year-old Masato Yokosawa activities as a gambler and YouTube star.
"Let's convey the true charm of poker. Let the bottomless depth of poker extend forever. From here, poker is reborn. This is where the new history of poker begins," proclaims the business webpage of Roots Shibuya.
Yokosawa and his channel manager Hiroki Nawa formed the venture, which offers poker games without gambling or prizes to conform with Japan's legal requirements.
The company makes its money by charging fees for the games. For example, it offers beginners games up to 100 minutes in length for JPY2,500 (US$22.70) in which the dealer teaches the game to the patron as the game proceeds.
There is also a bar for drinking and socializing, though it is currently operating under restrictions due to the Tokyo Metropolitan Government's coronavirus policies.
Patrons are accepted through reservations only. No walk ins are permitted.
Normally, Yokosawa would be traveling the world entering various international poker tournaments, but the pandemic has left him stuck in Japan with a lot of extra time on his hands.
His YouTube channel, which also focuses on poker and gambling, currently has about 586,000 subscribers.