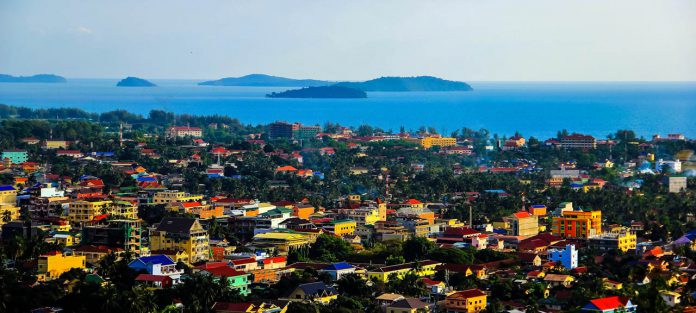 Sihanoukville has been identified as a major hub for trafficked Vietnamese workers, lured to migrate to Cambodia with attractive offers, but forced to work long hours and physically assaulted. 
Last week, the Vietnamese embassy in Cambodia posted on its facebook page urging its citizens to be wary of suspicious job offers between $800 and $1,000 a month.
The embassy said victims recall being lured into taking a job in Cambodia, and subsequently brought to casinos or hotels, usually in Sihanoukville to work under difficult conditions. 
These workers would be trained to find and entice potential customers for online gambling. 
The embassy said that victims would be forced to work 16 hours a day and many were physically assaulted if they tried to escape. Victims refusing to work and wanting to return to Vietnam were beaten and forced to take on between $1,000 and $8,000 of debt. 
This is despite a blanket ban on the country's thriving online gambling scene, announced over a year and a half ago. 
Though it's understood that the covid-19 pandemic brought many online gambling businesses back to the coastal town, secretly restarting or ramping up their illegal operation again. 
Kristin Parco, chief mission of the UN's International Organization for Migration in Cambodia said that the economic effects of covid-19 have created a "fertile recruitment ground for traffickers."
"Covid-19 has created new vulnerabilities as well as exacerbated existing ones and increased risks of exploitation of individuals and communities to trafficking networks," she said, quoted by South China Morning Post.
"Traffickers have adjusted their business models by exploiting modern communications technologies. Online trafficking and exploitation have evidently spiked since the beginning of the pandemic in the region."