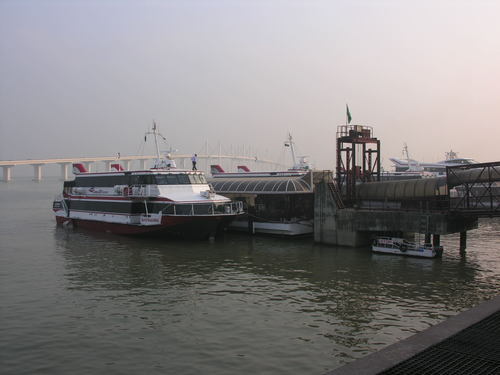 Hong Kong and Macau have begun talks on facilitating travel between the two cities, although any border opening is still at the very least two weeks away.
Macau Health Bureau Director Alvis Lo lek Long on Monday said an initial consensus had been reached, however, that the new measures couldn't begin until Hong Kong has gone at least 28 days without any untraceable local infections.
Previously, officials had set a 14-day timetable before talks could begin, a benchmark that Hong Kong has now reached. 
Quarantine-free travel will only be permitted to vaccinated travellers, subject to PCR tests and is likely to be strictly controlled in terms of numbers in the initial phases. 
Opening to Hong Kong is seen as another key step in the recovery of Macau's gaming business. The city accounts for as much as 20 percent of gross gambling revenue, with many Mainland travellers choosing to combine the two destinations in one holiday.
At present, only visitors from Mainland China are able to visit Macau without quarantine, although even this is evolving on an almost daily basis as new Covid outbreaks have shut down parts of Guangdong province. 
Although Macau has been a world leader in controlling the spread of the virus, it has come at a serious cost to the economy and strict border closures. 
According to channel checks from Bernstein Research, gross gambling revenue in the past week was down 51 percent from May, which got a boost from the five-day Golden Week holiday and was down 24 percent from the prior week due to the latest restrictions within neighbouring Guangdong. 
Vaccination rates in both cities also remain low, despite widespread availability.
The Macau government has stepped up its efforts to mobilize locals into getting the jab and has been working with the local operators.
There are signs that it may be getting the message across. According to a survey from the University of Macau published on Monday, 62.3 percent of respondents said they intended to get the vaccine.
The survey was conducted in May 2021 in the form of an online questionnaire and 552 valid questionnaires were received. According to the survey, 37.7 percent of the respondents are hesitant or negative about vaccination.
The analysis shows that enhancing the convenience of vaccination, promoting social responsibility, and having appropriate incentives in place are positive factors influencing the intention to receive vaccine, while concerns about serious adverse reactions after vaccination and relying on online resources for vaccine information are the negative factors.