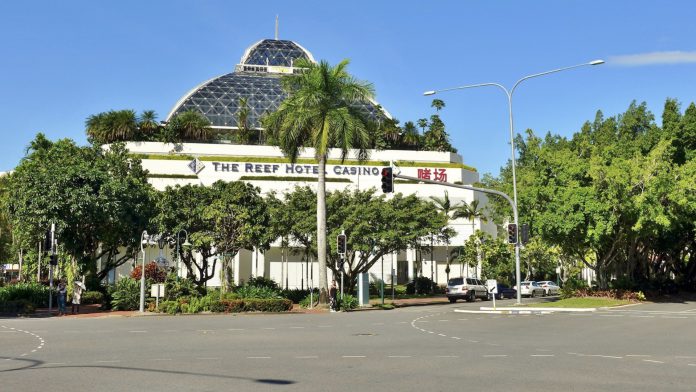 Reef Casino Trust is the latest to affirm the resilience of Australia's domestic market, saying in the first four months of this year revenue was higher than 2019, with expectations for growth to continue.
In an address to shareholders, Executive Director Allan Tan said that May had also been a strong month and although there is no prospect of international visitors any time soon, the casino had enjoyed strong local and regional support. 
"Since just before Easter, Cairns has seen a return of interstate visitors in good numbers," he said. "As the COVID 19 vaccination continues to roll out and the state border situation stabilises further we can expect to see more domestic visitors to Cairns, especially during the traditional second-half high season."
Reef Casino Trust owns the Reef Hotel Casino in Cairns, which is known as the gateway to the Great Barrier Reef. The resort is operated by Casinos Austria.
The property was closed from March 23 to July 2 last year as Australia locked down due to Covid. After opening, demand returned strongly, with electronic gaming outperforming. Turnover for the second half of the 2020 year was up 11 percent on 2019.
Queensland is home to three full-scale casinos. As well as Reef Casino Trust, there are Star Entertainment's Brisbane property and its Star Gold Coast resort.
Last year, the government scrapped plans to issue a second license for the Gold Coast, but also denied Star the 30-year exclusivity it had been seeking.
Prior to the pandemic the state had attracted strong interest from international investors. It's closer in proximity to key Asian markets than much of the rest of Australia and is also a popular tourist destination for locals.
In the latest gambling figures for Australia, which span the 2018/2019 financial year to end June, Queensland was one of only two states in the country to report rising casino spend.