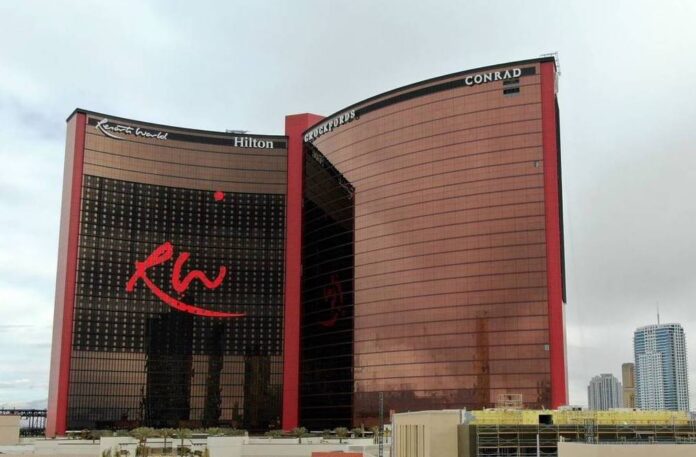 Genting Berhad's Resorts World Las Vegas could offer long-term growth prospects for the company, but will incur losses in the first two years before turning a modest profit in its third year, according to analysts from UOB Kay Hian Research. 
"With the lingering uncertainties of the Covid-19 pandemic, we expect RWLV to initially operate at 40%-50% capacity – we expect RWLV to achieve optimal capacity of 85%-90% from 2024 onwards, " said the brokerage, quoted by The Star. 
The note is in line with a note from Fitch Ratings in late March, which said it sees Resorts World Las Vegas is seen as achieving fully ramped up EBITDA by 2024, three years after its opening.
The $4.3 billion resort will be the Genting group's third-largest after its properties in Malaysia and Singapore and is on track for a summer opening. 
The resort will be the first new resort to be built on the Las Vegas Strip in more than a decade and property president Scott Sibella says that may give it the edge over neighboring premises.
The first quarter of this year saw Las Vegas visitor volume down 51 percent from pre-pandemic levels in 2019. However, the widespread vaccination rollout has sparked an in-flow of domestic visitors. Foreign visitors are expected by next year which will further push up revenues, said the brokerage. 
Las Vegas' strip's total revenue prior to covid had been growing at around 1.3 percent CAGR to US$6.6 billion in 2019. 
Last month, AGB spoke with property president Scott Sibella about the latest developments of the resort and the recovery he expects in the Las Vegas gaming market.