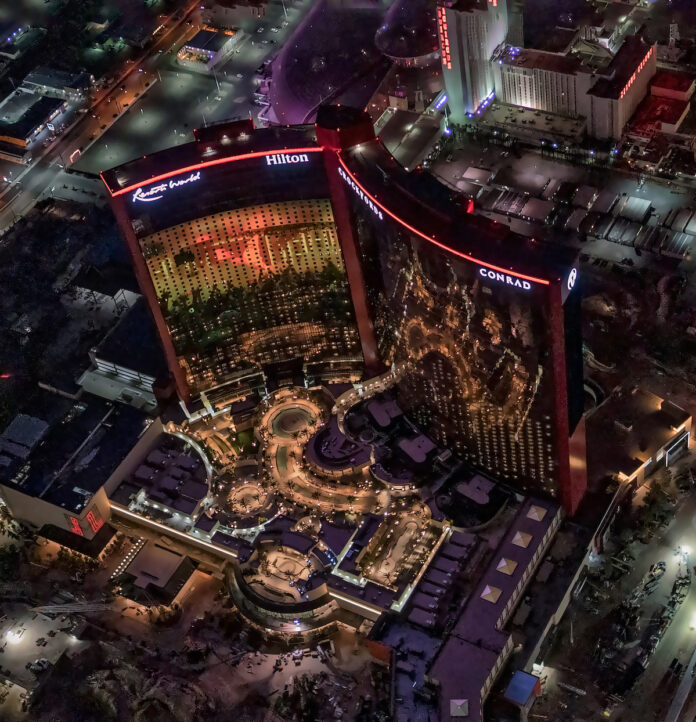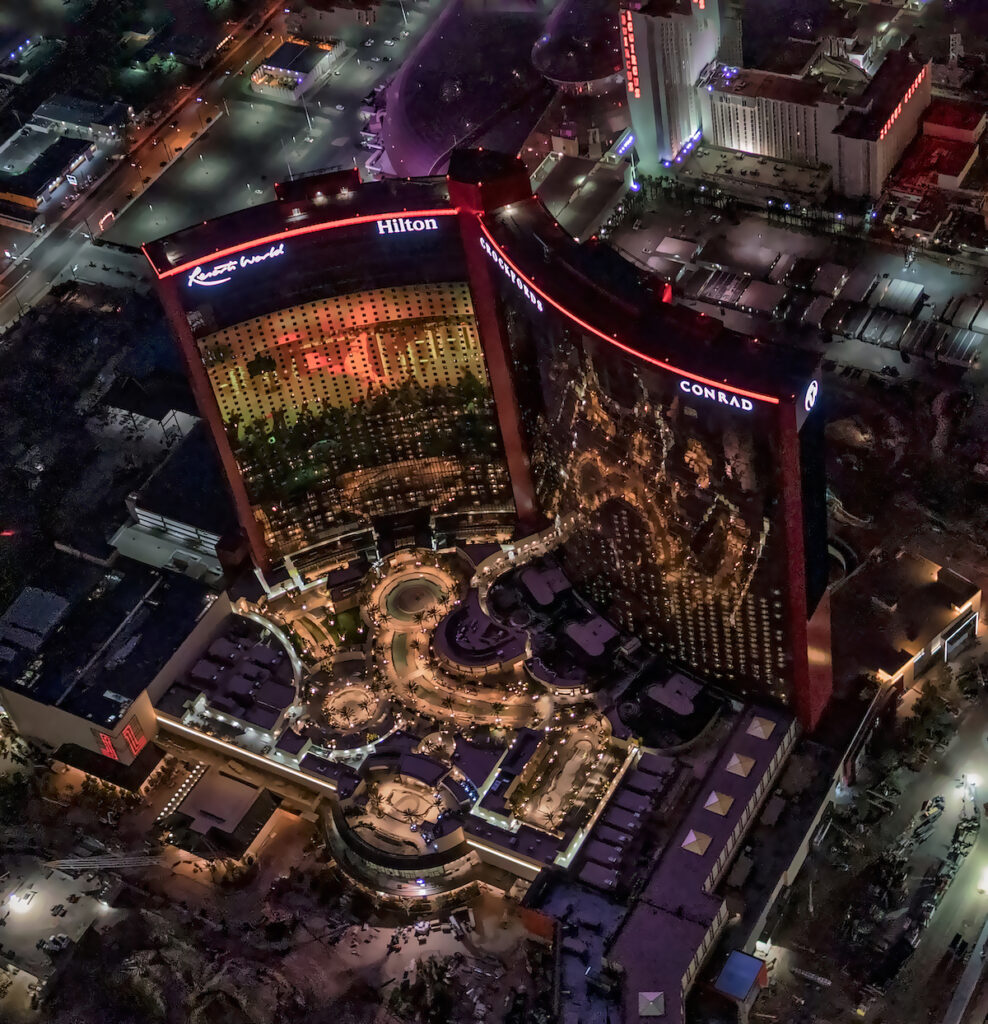 Resorts World Las Vegas' new casino floor, which opens on June 24, is set to feature cashless gaming and smart tables using RFID chips.
Resort executives said that their use of streamlined apps and improved gaming technology will create a "next-generation casino" that will "redefine the traditional gaming experience by introducing the most technologically advanced casino and gaming operations."
The resort aims to give guests a fully integrated experience across the entire resort through the use of the Resorts World Las Vegas mobile app.
Rick Hutchins, Senior Vice President, Casino Operations at Resorts World Las Vegas said this will "better serve patrons by providing loyalty and personalization based on their preferences for guests enrolled in our Genting Rewards program."
It will be the first Las Vegas casino that will allow consumers to utilize a digital login and cashless wagering experience at both slots and table games, and follows a landmark decision by the Nevada Gaming Commission to allow changes to regulations surrounding the electronic transfer of money to games and gaming devices in January this year. 
It's also a significant development for the casino industry, which has long seen the merits of cashless wagering from a responsible gaming, AML and customer experience perspective, but is often made difficult to implement due to costs and hesitation from regulators. 
Most gaming jurisdictions around Asia are still grappling with the concept of allowing mobile phone payments (linked with a customer's bank account) on the gaming floor.
The NSW gaming regulator in Australia has only recently approved the state's first cashless gaming trial at a gaming club in Newcastle, which is set to take place in September. 
Meanwhile, the Philippines government has also been looking closely at the concept, particularly in the wake of the covid-19 pandemic.
Earlier this month, J.P. Morgan analysts expect the rise of contactless, digital wallets in casinos will give rise to loyalty programs akin to the airline industry, which will see payment reward programs centered around major casino brands. 
"COVID-19 presented a catalyst for paperless payment mediums, with contactless methods becoming increasingly common. We believe the recent consumer behavioral shifts towards cashless payments will be the new norm (at least to some extent)."
The contactless payment and deposit space for both land-based and igaming are expected to exceed $80 billion by 2025.