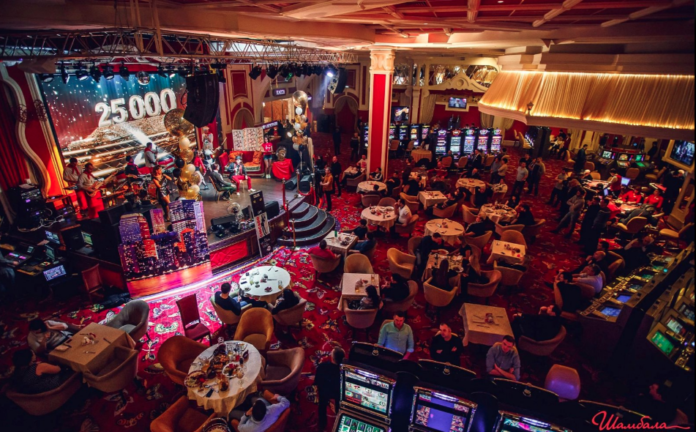 The Shambala Casino, the second to open in Russia's Primorye gaming zone, has provided an analysis of its guest profiles for its first 2.5 months of operation, saying the average check per game in 2020 had been RUB8,439 ($116).
The property opened on October 16, 2020 and is operated by Shambala NJSC, which is headed by Russian businessman Maxim Smolentzev. Primorye is seen as the most promising of Russia's four gambling zones due to its proximity to the North Asian markets, of China, Japan and Korea, although due to the Covid crisis its visitors last year were primarily local.
In addition to the gaming spend, which the operator didn't define further, guests spent about 1,539 rubles on dining.
On average, the property attracted 550 guests a day, with higher numbers at peak times such as 700 on Friday, compared with 400 on Monday. The majority of those – 67 percent came from Vladivostok. It reported 3,780 visitors from 24 foreign nations, with 864 from Asian countries.
Shambala also said it has seen an improving trend in the number of women coming to the casino.
The average guest was a man from the Primorsky Territory from 25 to 35 years old, with men making up 58 percent of visitors, compared with 42 percent of women. However, amongst younger visitors, the proportion of women was higher at 62 percent of all visitors aged 21 to 36.
"Earlier in Russia, women visited gambling casinos much less often than men. Now the situation is seriously changing. Girls come to the casino not only to play, but also to have a good time in a restaurant or watch a show on the casino stage," Smolentsev said. "We are interested in both couples and families, including those whose plans do not include play. The sooner the casino ceases to be a closed male elite club in the eyes of consumers, the better."
In terms of gaming preferences, the majority — 64 percent — opted for machines. In the absence of international players, only 78 wanted to play at the baccarat tables. When it comes to types of game, the biggest spenders hit the poker tables, followed by roulette and then machines.
The zone, whose development is being overseen by the Primorsky Krai Development Corp., has ambitious plans for at least 12 casino complexes, however the ramp up has been slow. The first to open was Hong Kong-listed Summit Ascent's Tigre de Cristal in 2015. A delayed project from Nagacorp, operator of the NagaWorld complex in Cambodia, is aiming for a 2022 opening.