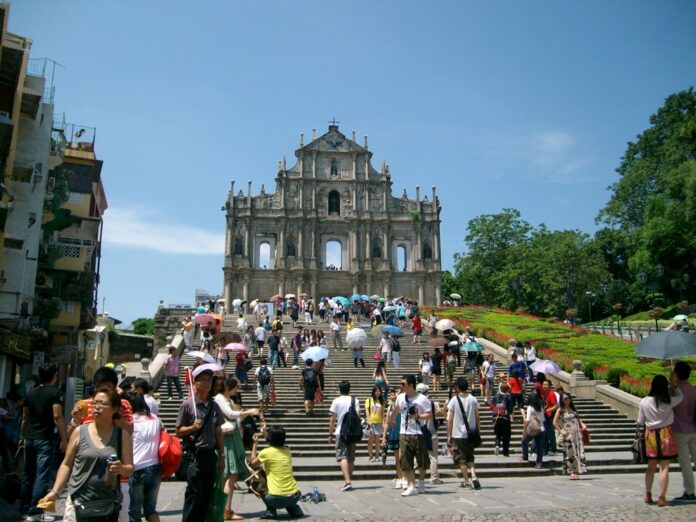 Chinese outbound tourists will likely choose travel destinations closer to home after the pandemic, as outbreak fears and safety concerns will remain post-covid. 
Before covid-19, China was the world's largest spender on global tourism, with US$254.6 billion spent overseas in 2019, around one-fifth of global tourism spending, according to a report from the Economist Intelligence Unit.
Post-pandemic, Chinese travellers are likely to choose destinations closer to home, due to safety concerns, picking destinations with a good track record of managing the coronavirus. Other factors will be the visa policy of the destination market, and whether the market is known to attract other high-risk foreign arrivals. 
The EIU said the countries that are overall most likely to attract Chinese travellers post pandemic are Hong Kong, Macau, Cambodia and Laos, followed by UAE, Malaysia and Thailand. 
However, Chinese outbound tourism is not expected to return to pre-pandemic levels until early 2024, though Hong Kong and Macau may see recovery sooner. 
This is because the recovery of Chinese outbound tourism will be dependent on the rollout of vaccines in both China and globally, according to the EIU, adding that it expects China to have vaccinated 60 percent of its population by the second quarter of 2022. 
However, the quarantine requirements set for Hong Kong and Macau will likely be eased first before others, given their special relationship with China. 
The EIU says that quarantine requirements for those returning from the SARs is likely to be lifted in the fourth quarter of 2022. 
"Given the territories' proximity to China and relative success in controlling the virus, we expect tourism flows to rebound to pre-pandemic levels by the second quarter of 2023, and to return gradually to their pre-crisis potential. Before the pandemic, around 42 percent of Chinese outbound tourism was to Hong Kong and Macau," noted the report. 
Globally, the EIU noted that it doesn't expect Chinese tourism to return to countries immediately after widespread vaccination is achieved.
"It will take around nine months for tourist numbers to return to pre-pandemic levels after the border opens, as travellers' concerns about safety will not dissipate straight away."