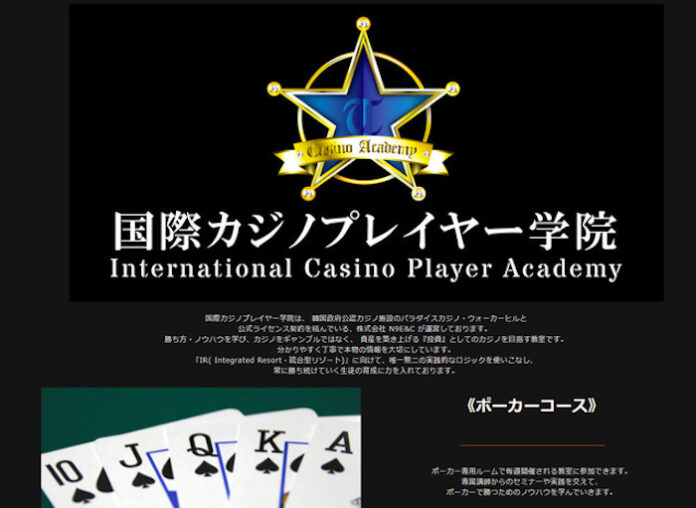 Tokyo police have busted a business operation they say was an illegal casino which operated under a front as a casino school for players in Japan's future IRs.
The International Casino Player Academy was, according to police, in fact an illegal casino which offered baccarat, poker, and other games.
A total of six people were arrested on site, the manager and five staff members. A total of about JPY3 million (US$27,300) in cash was also seized.
Perhaps unique among alleged illegal casinos in Japan, the business maintains a website, which explains, "This is a classroom where you can learn how to win and gain know-how, aiming to make casino play an 'investment' that builds your assets rather than representing gambling… Master our one and only practical logic as we head towards the IRs (Integrated Resorts). We are focusing on developing students who will always win."
What has especially attracted Japanese media attention is the fact that the alleged casino was located in a luxury apartment within the Roppongi Hills complex, one of Japan's most renowned shopping areas and a playground for the rich and the general public alike.
The sale price of the apartment was around JPY200 million yen (US$1.8 million), according to estimates based on the local real estate market.
Illegal casinos in Japan typically operate in multi-tenant buildings in crowded commercial districts, and they move their locations after a number of months to stay ahead of the police.