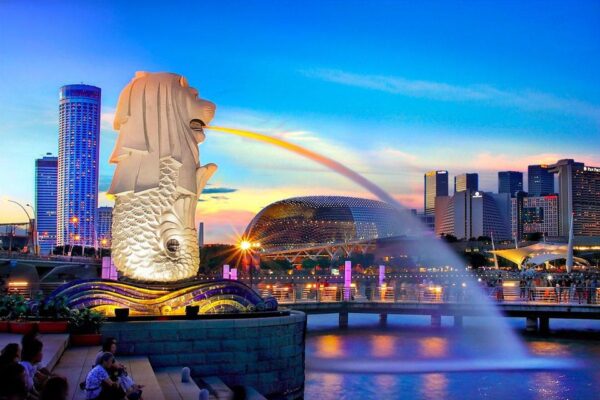 For anyone looking for a swift return to international travel in Asia, the news is far from encouraging.
A much-vaunted travel bubble between Hong Kong and Singapore is hanging in the balance after rising cases in the latter city, with many connected to an outbreak at the Changi International Airport.
Singapore Transport Minister Ong Ye Kung told reporters on Friday that it was "highly likely Singapore will not be able to meet the resumption criteria."
He said a decision will be taken early next week.
The quarantine-free travel corridor was set to start on May 26th after an earlier attempt last year failed at the last minute due to a fourth wave of infections in Hong Kong. Early flights for the latest effort were said to have been sold out.
Resumption of flights from Hong Kong would be a boost for Singapore's two integrated resorts, which have been relying on the local market for support for more than a year now. At first pent-up demand from locals and residents led to a surprisingly strong performance from the IRs, although more recently, there are signs that the rebound is running out of steam and in need of the catalyst of international travel.
Elsewhere in Asia, Malaysia has reinstated stricter movement control orders after rising local cases. Resorts World Genting, the country's only integrated resort, is still open though visitation is likely to be severely restricted.
Taiwan is facing its worst levels of infection since the pandemic began and the mayor of Taipei has announced the indefinite closure of bars, internet cafes, entertainment venues and public sports centres. 
Thailand is battling its third wave, with infections rising, while Cambodia is still struggling to get an outbreak stemming from February 20 under control, with 358 new cases reported on Friday. All but eight of those cases were linked to the original incident in which two Chinese women bribed their way out of quarantine to go shopping and partying in Phnom Penh. 
Thailand, Vietnam and Cambodia are stepping up controls of their porous borders, with many infections blamed on illegal crossings. 
Although Australia and New Zealand are still Covid clear, there are no plans to lift strict controls on international travel with the Australian borders likely to stay closed until mid-2022. 
Macau continues to be Covid-clear, though only visitors from Mainland China are able to visit without quarantine. Analysts are still confident of the recovery in the city's casino market, which they reiterate is likely to accelerate from the second half.