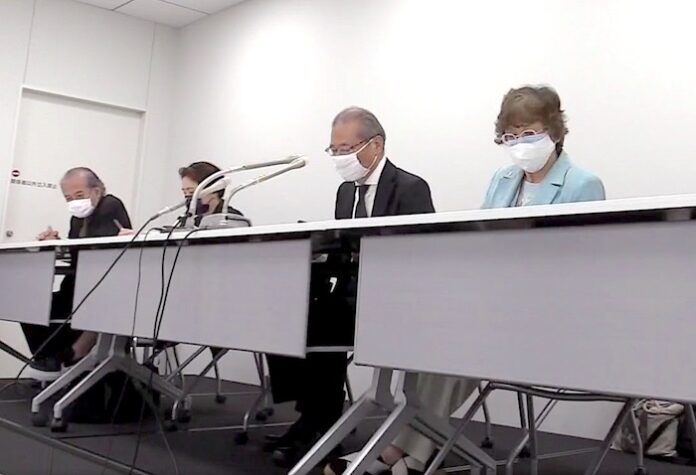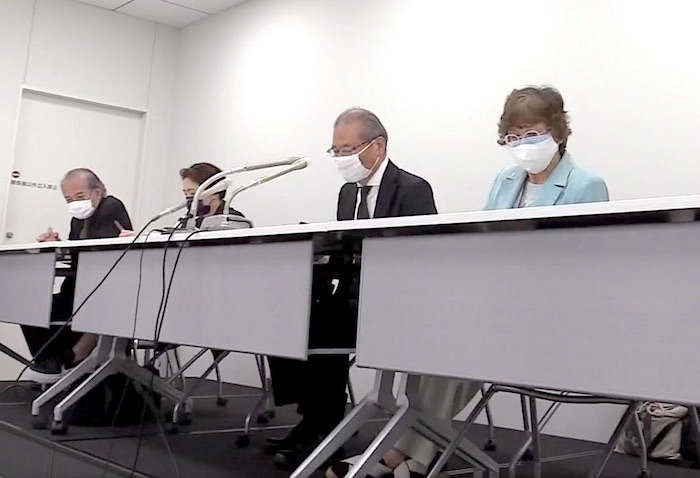 With just two months remaining before the formal campaign period begins in the Yokohama mayoral race, opposition forces are still struggling to find a promising candidate that they can rally behind.
The Yokohama Citizens' Association to Bring to Power an Anti-Casino Mayor is clearly worried, holding a media event to once again urge the opposition-leading Constitutional Democratic Party of Japan (CDPJ) to bring forth its candidate.
"The mayoral election day is August 22," noted one representative of the association. "That will be here in the blink of an eye."
The CDPJ established a committee in March headed by its representatives Kenji Eda and Tomoko Abe to select the unified candidate, originally suggesting that they would complete their task by the end of April.
Professor Setsu Kobayashi, the most prominent figure of the Yokohama Citizens' Association to Bring to Power an Anti-Casino Mayor, said that the campaign would go well as long as the unity candidate could be found by the end of the Golden Week holiday, which came and went in the first week of May.
Then it was said that the CDPJ planned to select the candidate by the end of May.
Now it is entering mid-June and there is still no word from the CDPJ about the candidate they will throw their support behind.
This delay is inexplicable in the context of a major mayoral race which could easily be won by the opposition forces—especially with the backing of a public angry about incumbent Mayor Fumiko Hayashi's deceptions on the IR development issue and the potential support of "Don of Yokohama" Yukio Fujiki.
So far, three candidates have entered the Yokohama mayoral race—the first was CDPJ-affiliated City Councilman Masataka Ota back in January—but it appears that none of them are being seriously considered as the unity candidate.
One report suggests that the CDPJ is mulling two unnamed candidates, one who is a former president of the BayStars baseball team and the other a professor at Yokohama City University.
Already apparent, however, is that the CDPJ has squandered months of time which it might have used to build a formidable opposition campaign.