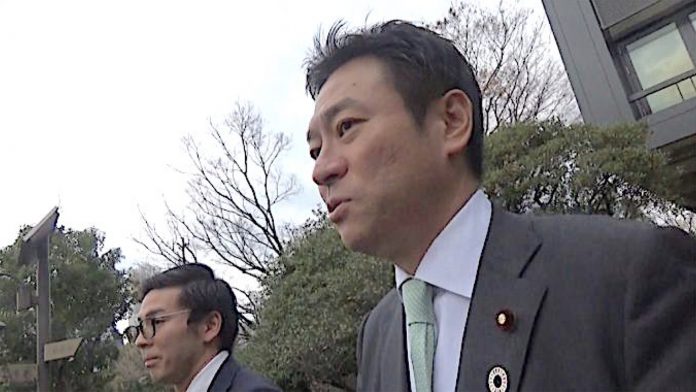 Over the strong objections of prosecutors, the Tokyo District Court granted bail to former Senior Vice-Minister of the Cabinet Office Tsukasa Akimoto in the 500 .com IR bribery case.
It was the sixth time that Akimoto's lawyers had made the bail request since his second period in custody began last August, and the judge set the bail amount at JPY80 million (US$730,000), which has already been paid.
Prosecutors immediately appealed the decision to a higher court, and Akimoto will not be released until the appeals court makes its decision.
Akimoto has never resigned as a House of Representatives lawmaker and, if released, he is fully entitled to return to the legislature and act as a national lawmaker. However, general elections must be called by October and he would need to be reelected to remain in office beyond the next four months or so.
The last time he was released, Akimoto used his period of freedom to engage in witness tampering, according to prosecutors, and no doubt this is one reason why they have opposed bail. On the other hand, the witnesses have now testified against him, and that may be why the judge feels he can now be safely released.
Many suspects have already admitted guilt in this case and have received sentences, but Akimoto has consistently maintained that he is innocent of all charges against him.
Likewise, the Chinese firm 500 .com declared itself innocent of all charges as well and has apparently not faced any investigations from regulators or law enforcements over the matter.
There are also about five conservative politicians, including former Defense Minister Takeshi Iwaya, who apparently received bribes, but whom prosecutors have declined to charge with a crime for unclear reasons.
For about a year from September 2017, Akimoto had served as the Cabinet Office's senior minister in charge of developing Japan's IR development policy.