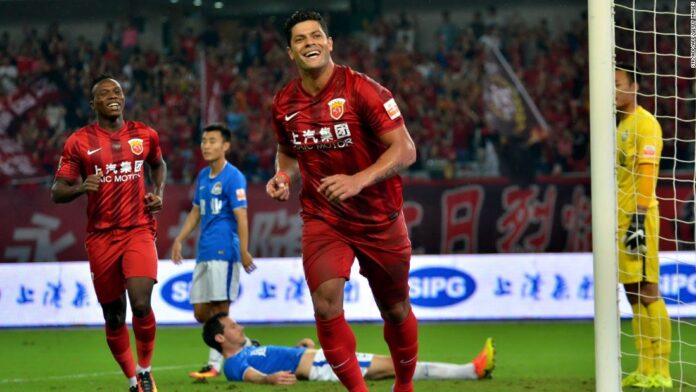 This year's UEFA Euro 2020 has once again proven the power that European football has in drawing global eyes. In 2016, the football festival saw more than 2 billion people watching live on television and around 600 million for the finals alone. These numbers are set to soar even higher in 2021, with lockdowns not giving the public many other options for entertainment.
Amongst all the publicity surrounding Euro 2020, one question must be asked: Where are all the significant Asian football tournaments?
The AFC Asian Cup, one of the oldest continental football tournaments in the world, is the largest tournament in Asia, but still pales in comparison to the major tournaments seen in Europe. In 2019, the tournament drew around 837 million fans, already a record achievement at the time.
Many point to Asian football's ongoing battle with corruption and integrity as one of the major reasons for its lack of international recognition and thus, viewership. This, according to the IBIA, is driven by the sheer amount of unregulated betting present in Asia.
"Law enforcement bodies such as Europol and INTERPOL have consistently referred to unregulated betting in Asia as presenting the main integrity risk globally," explains Khalid Ali, CEO of International Betting Integrity Association (IBIA).
"Whilst the operators based in Asia will offer betting on major sporting events from around the world, their location and business focus means that they are well placed to maximize the regional interest in Asian sporting events. However, the lack of robust gambling regulation in many parts of Asia means that betting integrity monitoring and reporting is not required or prioritized as in other jurisdictions, notably in Europe."
"Add to that the low wages paid to many players involved in Asian sports and you have a situation which has unfortunately resulted in widespread match-fixing and corruption."
In the Chinese Super League, domestic player salary is capped at 5 million yuan (US$765,000) per year, whilst China League One and Two are at a fraction of that.  In comparison, in Europe, the average wage of a Premier League footballer is around GBP 3 million (US$4.2 million) a year. Lionel Messi, the highest-paid footballer in the world, took home $92 million in salary, and another $34 million in endorsements in 2020.
The impact of this wage gap has been previously evident in Chinese football where 33 players and officials were banned for life after a three-year probe into match-fixing in 2013, according to Ali. It was one of the largest crackdowns on match-fixing in football history.
"Whilst this issue may have since been addressed, there remain significant financial issues in that sport that corrupters could seek to utilize to their advantage. Asia, in general, continues to generate a significant number of suspicious betting alerts for IBIA's primarily European and Americas based operators."
That being said, there has been positive progress in other areas of Asian sports, which the Asian football industry should take note of.
Martin Purbrick, principal at Purbrick and Associated Ltd says that one only needs to look at Asian horse racing, rugby, and cricket to see that tides are slowly changing for Asia's professional sports.
"Horse racing is dominated by Hong Kong and Japan, which produce some of the highest prize money in the world and some of the best racing… In horse racing there are significant and mature legal betting markets in Hong Kong, Japan, and Australia," said Purbrick.
"The key to continued customer interest and support for horse racing is to ensure that the huge illegal betting markets do not undermine the integrity of the sport."
Rugby in Asia has also grown tremendously over the last two decades, he added, noting Hong Kong's Ruby 7s tournament which has put Asia on the map and provided funding to the sport through major sponsorship and promotion support from multinational companies.
"That financial injection has not only benefited rugby in Hong Kong but also other leading Asian rugby nations that have improved their teams and attracted commercial sponsorship."
"Rugby does not yet have such large legal or illegal betting markets as other sports, but it is developing and hence the rugby authorities need to be aware of the threat of illegal betting to integrity in the sport."
Cricket may be the best example of an Asia-centric sport garnering international interest. There are major cricketing nations in Asia (India, Pakistan, Sri Lanka) and Australasia (Australia, New Zealand), as well as the headquarters of the International Cricket Council (ICC) in Dubai.
The sport does however have huge illegal betting markets, particularly on the subcontinent due to the absence of legal betting products. However, Ali said that "the ICC and the Indian cricket authorities appear to have largely eradicated such corruption from the IPL."
However, in general, the combination of sports governance and fiscal issues along with a lack of robust gambling regulation in the region will continue to facilitate corruption in Asian sporting events, said Ali. "This, in turn, impacts the reputation of Asian sport and adversely impacts its attractiveness as a location for major sporting events."
"A critical success factor for any sport is to maintain integrity in the outcome of the event so that customer interest in the competition and the outcome is maintained," added Purbrick.