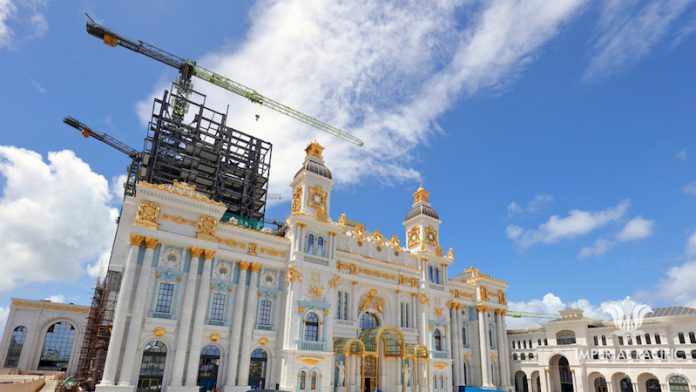 Governor Ralph Torres on Friday has warned that if Imperial Pacific International does not settle its arrears with the government, that they will have to "take the next step and move on."
The company has not been able to comply with orders to pay a $6.6 million penalty, along with a $15.5 million annual casino exclusive license fee and $3.1 million annual casino regulatory fee, prompting the regulator to suspend its license until they are settled.
However, IPI has also been the subject of a number of lawsuits, including a $105,000 sexual harassment lawsuit, as well as $5.9 million in damages which was recently awarded to seven construction workers. 
In a report from the Saipan Tribune, Torres said a lot of issues involving IPI are currently before the courts, adding that if IPI cannot move forward with the casino industry, whoever is next in line, the government will make that decision with the Legislature when it comes.
"But as of now, I hope that they can take care of their arrears and continue to do business here. But if not, then we have to take the next step and we move on," the governor said.
The news comes just after it was revealed that the Commonwealth Casino Regulator (CCC) is suffering from a serious budget crisis. 
This is due mainly to Saipan's lone casino being closed due to covid-19, as well as licensing fees and arrears which are still yet to be paid. 
During a CCC board meeting on Thursday, CCC board chair Edward C. DeLeon Guerrero and executive director Andrew Yeom have been discussing the possibility of cutting some positions at the CCC. 
"Should we continue [with] this budget crisis, we have to tighten up the belt even more," he said.
Yeom said the CC has already been losing employees, noting that the CCC's current headcount is at 39, but more are expected to leave over the next few months. 
Yeom said that for the month of April 2021, CCC's total expense was $162,862, with around 73 percent spent on personal wages and benefits.