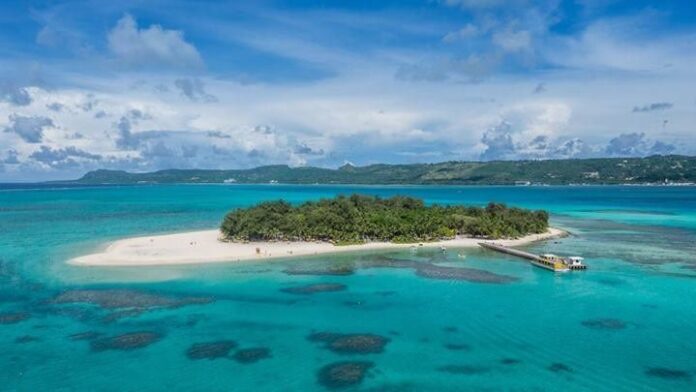 Saipan's casino regulator says it wants to hear from potential online gaming investors as it seeks to recoup lost revenue from its failed casino venture, however, industry insiders say they don't see the island as a viable market.
Commonwealth Casino Commission Executive Director Andrew Yeom said on Thursday that he wanted to hear from potential investors how an online gaming operation on the island would work should a House Bill legalizing igaming be approved.
The bill would only relate to Saipan and not other islands in the Commonwealth of Northern Mariana chain, such as Tinian and Rota, which have a separate regulatory framework for their own casinos and gaming.
Imperial Pacific International has the sole rights to operate a casino on Saipan, however, its license has been suspended indefinitely and looks set to be revoked after the operator failed to finish construction and pay its annual $3 million regulatory fee.
Legislators are now grappling with how to generate revenue and boost the local economy, which is highly dependent on tourism and some see internet gaming as the way forward.
Industry insiders are not convinced and question where online gaming operators on Saipan would find a market. The CNMI is a U.S. protectorate and thus governed by federal law.
Under the U.S. Wire Act that means that the island would not be able to take bets from other U.S. states, while it would also be forbidden from accepting bets from countries where online gambling is illegal.
This would leave operators with a local market of about 56,000 people, with low levels of disposable income for gambling.
As one insider pointed out, an operator deciding to try their luck and target markets such as Mainland China would be foolhardy, due to the strict U.S. federal government regulations.
"This is not the Philippines or Cambodia, this is the U.S. and you have the federal government looking at you," he said.
Andrew Klebanow, principal of C3 Gaming Group said Saipan is already awash in electronic gaming devices.
"The local population is well-served by a number of slot halls and video poker parlors.  Given the relatively small residential population, it is doubtful that an online operation would generate much revenue," he said.
"Also, local legislators would find themselves in the crosshairs of the religious community for enacting gambling laws that make it easier for residents to gamble."
"In short, there is no way, short of the passage of a federal law that would give the CNMI the right to host offshore gambling sites that target citizens of foreign countries, for a casino operator in Saipan to set up and operate an offshore gaming operation."
Another factor hindering the potential development of an online gaming industry on Saipan would be the lack of access to personnel. IPI has already found to its cost that tight restrictions on imported labour through programs such as the CW1 visa program, created headaches in both constructing and running the casino.
The local workforce is not large enough and lacks the skill and language sets to operate call centers and technical support for example.
Even if there was a way around this factor, there is a set minimum wage in the U.S. making it a far more expensive prospect to set up operations on Saipan rather than Cambodia or the Philippines.
Although internet connectivity on the island has improved, it is subject to frequent typhoons which have caused significant infrastructural damage, forcing the closure of the airport and causing power outages. Typhoon Yutu, for example, which swept the area in 2018, destroyed 3,000 homes, flattened hundreds of power lines and left the airport inoperable, with operations still only at 70 percent capacity more than six months later.
Given its remote geographic location in the South Pacific, data is also more expensive than other possible jurisdictions available to igaming operators in the Asia Pacific region.
If the Saipan House Bill were to pass and investors consider Saipan, it would have to be based on a long-term and speculative view of the future, with potential value coming in should the U.S. relax laws on cross-state gaming.
The source said that while at present that seems highly unlikely, the repeal of the Professional and Amateur Sports Protection Act (PASPA) had also at one time seemed far fetched. The Supreme Court voted to strike down the act in May, 2018 and since then the U.S. sports betting and online markets have boomed.
Even under such a scenario, the more sceptic may still question why a U.S. punter would accept bets from a tiny Pacific island when they have major jurisdictions closer to home.