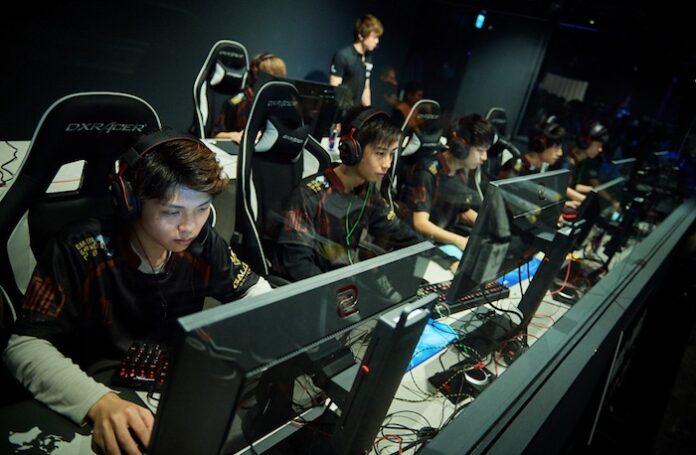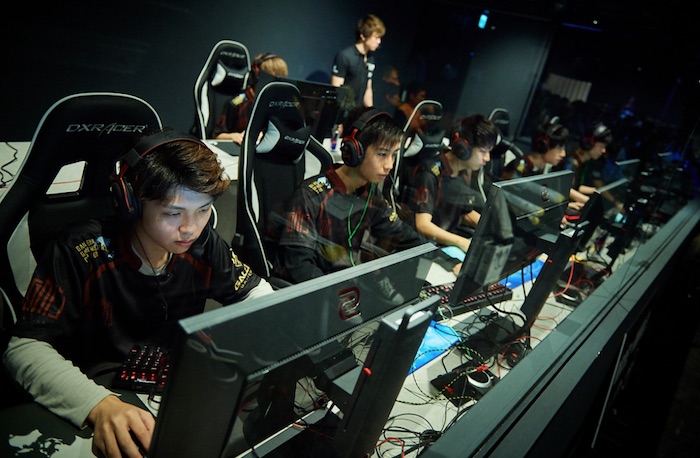 In June, two virtual skins in the popular esports title Counterstrike: Global Offensive (CS:GO) were sold for a record-breaking total of $780,000, the largest single transaction to date in CS:GO history. 
This is part of the CS:GO virtual economy, which has also allowed the development of numerous betting websites based around in-game skins. These websites allow players to bet their skins on professional CS:GO esports matches.
CS:GO skin betting started in Asia and has since spread in Europe and North America. As skin betting becomes more popular, so has the number of esports games available for betting and also the number of betting operators, many illegal. Skins are being used for betting not only on esports but also on other games on gambling websites, making them a new virtual currency.
In CS:GO, virtual skins are cosmetic changes applied to weapons used by players in the game. Not all skins are as expensive as the two in the record-breaking sale – prices vary significantly depending on the skin. CS:GO's virtual skins all originate from loot boxes, referred to as 'crates' in the game, and can only be opened with a key purchasable exclusively from the game developer, Valve Corporation.
Loot boxes typically contain mostly low-value items, with an extremely low chance of obtaining a rare high-value item. These items take different forms depending on the game, but in CS:GO they are purely cosmetic and as such the value of skins is determined primarily by aesthetic appeal and rarity. 
These skins are the core of the CS:GO virtual economy, a massive and growing online market with tens of thousands of daily transactions. Since the release of CS:GO in 2012, its virtual economy has grown quickly, and though it is difficult to estimate its total value the most expensive player inventories range in the hundreds of thousands of dollars.
Although CS:GO isn't necessarily the only game that has a virtual economy of this nature, it is by far the largest and most notable example of one. This skin economy has developed to the point where some players are not just purchasing skins for their own personal use, but instead purposefully making investments in order to later turn a profit when prices have increased. Like any market, skin prices can fluctuate, making investments of this nature far from risk-free. 
CS:GO's game developer, Valve, benefits significantly from the virtual economy. New skins can only be obtained through the purchase of Valve's in-game keys. Valve Corporation are also in the unique position of being the owner of the largest PC gaming platform, Steam, with over 120 million monthly active users.
This is obviously profitable in itself, but it has also allowed the development of a Steam Market through which a huge number of transactions are conducted, including those relating to CS:GO's virtual economy. For each CS:GO transaction made through the Steam Market, Valve takes a 15 percent fee. With listings on the Steam Market in the millions, the virtual economy is a significant revenue stream for Valve. 
CS:GO is one of the most successful esports titles, with numerous professional teams that regularly compete in tournaments. The popularity of esports is growing – total audience numbers for esports games reached an estimated half a billion viewers in 2020. Esports events attract massive crowds – CS:GO's 2019 IEM Katowice tournament recorded live attendance numbers of over 173,000, making it one of the most highly-attended sporting events ever. 
The CS:GO eSports scene is especially important as it is closely linked with the game's virtual economy. The record-breaking sale skins were so highly-priced because they were unique variants released exclusively at a previous major esports tournament. They were also specially customized with 'stickers', which are applied to the skins and are visible in-game. 
These particular stickers are among the most expensive items in the virtual economy as they are rare commodities released exclusively (through a loot box system) during major professional tournaments, themed around the teams competing. The record sale skins had stickers from 2014 featuring a now-disbanded professional team, placing their value as high as $20,000 per sticker. When combined with these rare stickers, the value of expensive skins increases. 
Few other games have been successful in recreating a similar virtual economy. In part, this is undoubtedly due to CS:GO's success as an esport. The esports scene influences prices in the virtual economy significantly. Valve profits greatly from sales made through the virtual economy, which are especially high due to the esports scene. Players may often purchase virtual items based on their support of a specific professional team or player. 
For instance, during the CS:GO Cologne 2015 major tournament, Valve reported $8 million in revenue from sticker purchases alone, half of which was distributed among the teams competing. Esports viewing has also been shown to be closely correlated with gaming consumption – players are more likely to play a game more often when also actively watching relevant esports events. A larger player base and increased player retention unsurprisingly leads to higher participation in CS:GO's virtual economy. 
Esports betting is also growing, and it is estimated that as much as $13 billion could have been bet on esports in 2020. CS:GO is one of the most popular esports to bet on. CS:GO made up 53 percent of total money wagered on LOOT.BET, a popular eSports betting operator, despite being dwarfed in player population by League of Legends with 115 million monthly players, compared to 24 million for CS:GO.
The disproportion in betting relative to player base is likely due to the CS:GO virtual economy. The CS:GO economy has allowed for a unique situation in esports betting as in-game items are wagered, both on professional matches and games of chance. Skins are used as a deposit on a betting website based on the value that the betting operator is willing to give to the customer.
Numerous illegal skin betting websites developed around this practice, and were at one point reported to have been worth up to ten times more than the regulated esports betting market.  Valve has since taken action to stop these illegal betting websites, sending cease and desist letters to 23 of the largest operators in 2016.
However, skin betting remains prevalent and multiple skin betting websites continue to operate under dubious claims of legality. These operators accept CS:GO skins as payment, and also often re-sell these skins on their own marketplaces, typically at inflated prices.
Is this a new era of betting, involving esports as the most popular games and skins as the new betting currency? We will explore betting on eSports in our next article.
*Purbrick & Associates is a risk advisory firm specializing in business intelligence, due diligence of people and companies, corporate integrity management advice and investigations, as well as sports integrity advice and investigations.