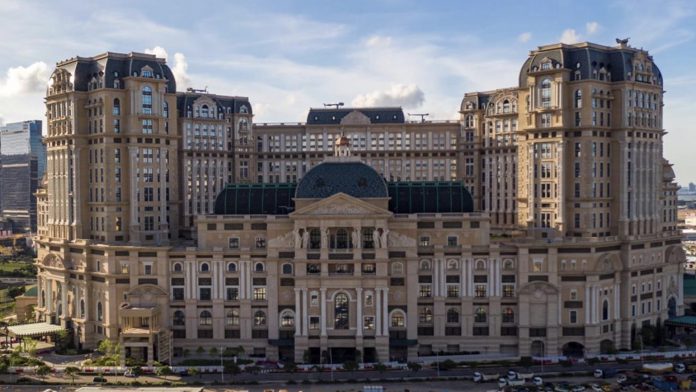 SJM Resorts' long-awaited Grand Lisboa Palace Resort Macau does not have an announced opening date, the company on Wednesday indicated that it was planning to host an art exhibition at the venue starting from September 1st.
The company's last annual report had indicated it was planning to open the property within the first half of this year, while a stock exchange filing at the end of June stated it would open the flagship property "soon."
The new statement from an event on Wednesday, regarding the group's planned art exhibitions, affirms that the property will be opening within the third quarter, although the company did not disclose further details.
In the group's annual report, posted in April, SJM Resorts noted that the property "has been completed and application has been made for the relevant licenses".
Approval is needed from Macau authorities including the Macau Government Tourism Office and the Gaming Inspection and Coordination Bureau for the Grand Lisboa Palace to open fully, an approval process which is still ongoing.
The new opening in Cotai will feature three hotel towers: the "Grand Lisboa  Palace,"  "Palazzo  Versace"  and  "Karl  Lagerfeld," with a total of 1,900 rooms. However analysts estimate only the Grand Lisboa Palace will welcome guests upon opening, with about 300 rooms.
For the gaming floor, analysts also estimate that some 304 gaming tables and 1,034 slot machines will be available on opening.
Macau's gaming watchdog has not yet indicated how many new to market tables the property could be allocated, but based upon recent openings on the Cotai Strip, the figure could vary between 150 and 200. The rest of the tables would be moved from its current properties on the Macau peninsula.
The total cost of the group's flagship property has been estimated at HK$39 billion ($5.02 billion).
The Grand Lisboa Palace will be the only large-scale integrated resort to have opened in Macau during the pandemic.