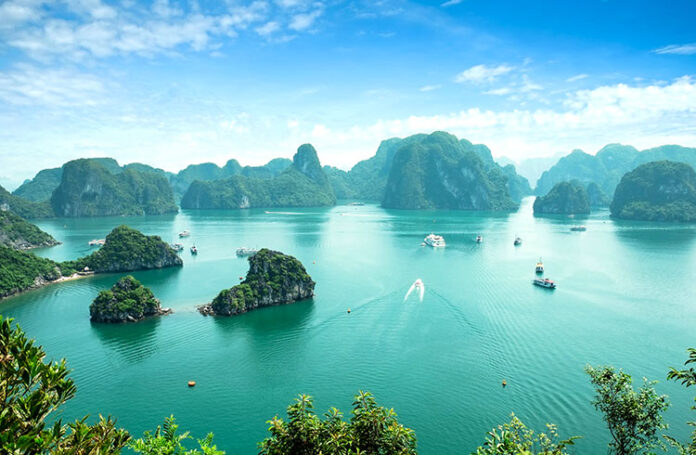 With Macau's gaming industry failing to recover as quickly as expected, and ever-increasing oversight from Mainland China, what country within Asia offers the best conditions to be able to develop into something akin to the SAR's glory days as the world emerges from the pandemic?
Although Macau's scale, the success of Marina Bay Sands, and the tumultuous (yet exponential) growth within the Philippines, are intimidating, Vietnam appears to offer the ideal combination of factors to steer it towards success.
Due to legislation, this growth will be led by international punters – primarily from China – as only two casinos are allowed to host locals in the country, under stringent conditions and high daily-entry tariffs on local gamblers.
International gamblers are still free to place bets in all of the country's casinos, something that helped keep the operators afloat during the initial stages of the pandemic.
Most well-positioned for future growth currently in Vietnam, says managing partner of iGamiX Management & Consulting Ben Lee, is Hoiana Resort – operated by Macau junket giant Suncity.
"The infrastructure is there, the room capacity is there. Hoiana is the first five-star in that whole region," notes Lee, stating that it is the casino within the country that "has the greatest potential".
Having done a preview in June of 2020, with strong hopes to fully ramp up this year, Hoiana has, of yet, been unable to achieve the grand opening it was expecting, as the pandemic overshrouded the property "leaving us no chance to showcase what we had created," according to Suncity's CEO Alvin Chau earlier this year.
But while the full show may not yet be on display, a strong potential is lurking, as a focus on the VIP market, mostly from outside but including a "small handful of extremely good (VIP) players" that are local, might not be as potentially damaging as in other countries, such as the Philippines.
"Vietnam hasn't really been able to draw the gambling revenue that Macau, Philippines, or even Singapore has. It has not been a notable destination," until Hoiana came along notes Lee.
That, coupled with the fact that its legislation prohibits online gambling – a strong factor in the multiple blacklists China has imposed on overseas gambling by its nationals – could be a strong boon to its success.
"I would actually doubt that Vietnam is on the blacklist, only because there hasn't been sufficient activity to warrant China's attention," notes Lee.
The taxation rate between mass and VIP gaming in Vietnam is also "the same", and the system even helps operators, with tax rebates on deductible VIP expenses.
"Vietnam has a tax structure that incentivizes the casinos to go after the VIPs," states the expert, noting that it is far below Macau's tax on VIP play.
Even though Lee expects Vietnam's overall gaming revenue to follow Macau's trend and only recover in 2023, or, in the case of luck, in 2022, there is an expectation that the country could act as a possible "escape valve" as Macau comes further under Chinese oversight moving forward.
Macau's legislators have already warned the government that its current legislative structure regarding junkets may not be in compliance with the Chinese central government's initiatives to prohibit cross-border gambling and promotion activities.
China has made it clear that it plans to limit all types of capital outflows to encourage its internal economy and aid in its recovery and reform amongst the pandemic.
A similarity in political structures and China's strategic moves within the region, including infrastructure as part of its Belt and Road initiative, have drawn the countries closer, with further business collaborations ensuing.
And, like Macau, Vietnam and China share a border, with one of the nation's most interesting new casino development areas just kilometers away, in Van Don.
A massive project is currently being constructed in this special economic zone by real estate developers Sun Group, with a plan to develop a mini-resort city, consisting of up to eight casino resorts and even more hotel resorts.
To make this happen the group has not only built a privately owned and managed international airport – Van Don International Airport, but also a highway straight to one of the nation's primary tourist attractions, Ha Long Bay.
While Suncity's current property, Hoiana, is far in the south, its new plan to manage a casino within Sun Group's Van Don property, a bit over a dozen kilometers away from the Chinese border, will allow for its Chinese clients to cross the border to enter the Special Economic Zone without requiring a visa.
And Suncity appears to be the first with their foot in the door to capitalize on such an opportunity, under less-stringent economic requirements that hampered other operators, such as Ho Tram.
But whether this new growth in Vietnam's gaming market, likely to be upheld by Chinese punters, could prompt the potential ire of the Chinese authorities, appears to be a matter of scale.
"I don't think one resort will be enough to tip the scale over into the red zone. I think Vietnam would have to have half a dozen resorts, all generating a huge amount of revenue to garner China's attention," notes Lee.
For now, amongst the pandemic, little is to be expected, but as markets and borders reopen, Vietnam certainly appears to be well-prepared to handle an influx, and provide the conditions that visitors are expecting: luxury, entertainment and gaming, with a touch of the exotic.