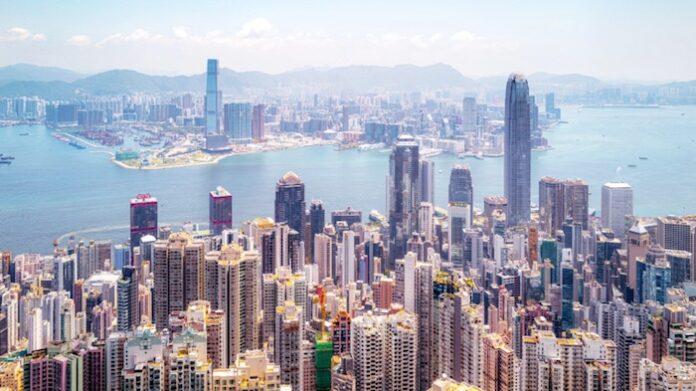 It's one-step forward and one-step back for the recovery of the Macau gross gambling revenue, with visitation from Guangdong improving and driving growth, but a key travel bubble with Hong Kong likely to be delayed.
Macau's gross gambling revenue rose 6 percent week-on-week as restrictions on Guangdong travel eased, according to Bernstein Research. However, opening the border to Hong Kong may be still three months away, the firm said.
Hong Kong CEO Carrie Lam has indicated the bubble won't be launched until the territory can also open its doors to Mainland China.
For that to happen, Beijing has mandated that Hong Kong has to achieve a 70 percent vaccination rate and said it must keep tight control of its international borders.
According to Bernstein, 70 percent coverage won't be reached until mid-October at the current pace of the rollout.
As of Sunday, 29.5 percent of Hong Kong's population had received both doses of vaccine, while 41.4 percent had received one dose. The territory is also reviewing its vaccination strategy
Bernstein analysts say a travel bubble with Hong Kong would be a key driver for growth in Macau, contributing about 20 percent to GGR.
Hong Kong has had no new local cases since June 5th, as some recent cases were reclassified as imported, putting together a 42-day consecutive streak.
Officials in Macau have said there needed to be 28 days without a case for reopening with Hong Kong, however the target for a simultaneous opening with China has complicated the issue.
Bernstein said GGR in the first 18 days of July was up 33 percent from June, which was the worst month of the year so far as Guangdong re-imposed Covid restrictions.
The total GGR was MOP5.2 billion ($650 million) in the period, with an average daily rate of MOP288 million. VIP hold was above the normal rate and volume rose 28 percent, while mass revenue was up 25-27 percent from June.
The firm said it now expects total GGR for the month to be down 60 percent from pre-Covid levels. It continues to expect visitation and GGR to improve from late Summer as restrictions are gradually removed and vaccinations pick up.
However, it warns the situation is still highly fluid as the most recent hiccups show and could result in cuts to its forecasts.
At present, it still expects 2021 GGR to be 50 percent of 2019 levels, while showing a gain of 144 percent on last year.