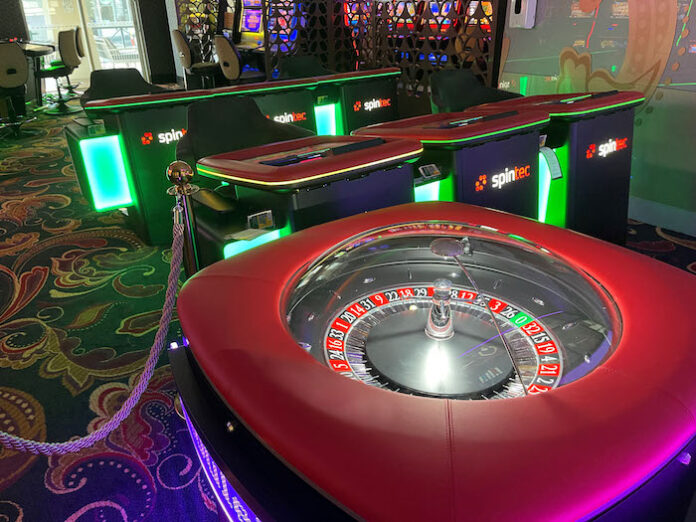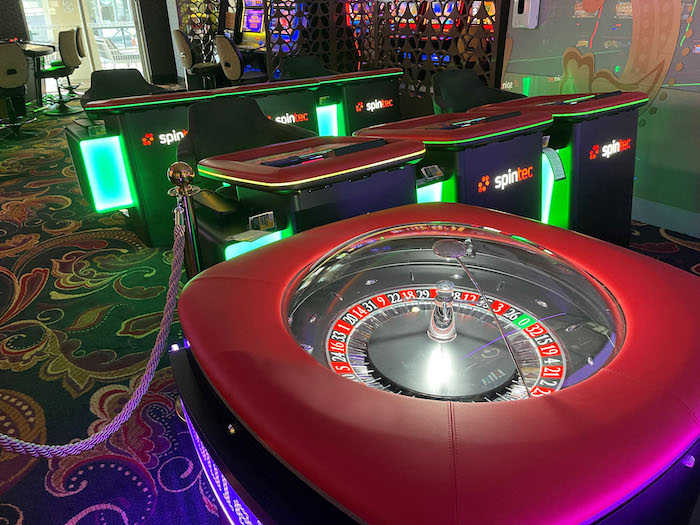 Australia has more than 8,000 bars, pubs and clubs, with many licensed to offer some kind of gaming product, over and above its regulated casinos, which should on the face of it provide an interesting opportunity for global suppliers.
According to figures from IBISWorld, the annual revenue generated by these premises is about $15 billion. The country is in sixth position globally in terms of slot machine installations at 192,800, despite only having a population of 25.3 million  people. 
However, both Australia's clubs and casino market are dominated by a handful of major players – Aristocrat Entertainment and Ainsworth – with high barriers to entrance hindering the introduction of new and innovative product choices. 
"New entrants into the gaming machine market in Australia face many significant barriers in their efforts to get their products onto a gaming floor and in front of customers," said Neil Spencer, managing director of Australia-based Gaming Consultants International. "They must convince a gaming manager that their product is worth buying (or in many cases, worth trying)."
 "In today's capital constrained market, exacerbated even more so as a result of COVID lockdowns and restrictions, the choice between a whole new machine and game versus a game conversion into an existing box is overwhelmingly in favour of conversions." 
Spencer says gaming managers will also be looking for guarantees of performance and typically need to justify purchases on the strength of expected upside – something which cannot be easily assessed for a new product. The market leading games have an entrenched position in the eyes of customers and gaming managers and competition between existing suppliers is intense. 
These companies typically have significant R&D resources and also the financial capacity to offer very attractive terms. A new entrant to the market generally has a weaker financial footing compared to the established vendors, and thus is often not able to compete without extreme pricing discounts. The battle is not over even if a sale (or trial) is settled – maximising exposure to customers is vital to giving a new product the best chance to succeed and this means securing prime gaming floor real estate. 
"The pressure on gaming managers to produce maximum floor yield, means that 'taking a chance' on a new product versus a tried and true performer often results in new products, particularly new machines, having less than ideal floor positions and this may result in earning constraints," Spencer says.
These are some of the operational barriers suppliers will face, but first they have to overcome the regulatory hurdles to enter the market, which are seen as some of the toughest in the world. Variances from state to state, also push up regulatory compliance costs for businesses. 
One supplier deciding it was worth it to take the plunge was Slovenia-based Spintec Gaming Technology, which specializes in Electronic Table Games. At just under eleven years old, it's a relative newcomer to the industry and has made significant inroads into markets in Asia, including Macau.
It recognized the potential of Australia's club market and the lack of any similar product offering to its own and began the process of certification in 2017. It first went live in Sydney's Epping Club and now has products in four of New South Wales' more than 1,000 clubs.
It has installed its Aura playing stations offering Virtual Baccarat, Virtual Roulette and Virtual Sic Bo in the Epping Club and won approval for an Automated Roulette Wheel at the beginning of July. It also got approval for our compact Karma  6-, 8- and , 10- and 12- seater machines. 
"We are the only ones with Automated Roulette Wheel in New South Wales clubs," said Mitja Dornik, Spintec's regional sales manager, who joined last year to help spearhead the company's expansion in Asia and Australasia.
"Now that we have all these products we can start to sell them but it was really difficult to obtain the certification. I've worked in Asean and other territories and this is one of the toughest," he said.
"Australia was the only continent where we were not present. We saw that it was possible to enter with excellent products, but quite frankly, we did not realise it was quite as difficult."
Spintec worked with Independent Gaming to enter the market and Dornik says having a local distributor to help navigate the maze of legislation is essential. 
Some of the difficulties include the use of different communication protocols in each of the jurisdictions, with four different protocols operating across Australia – X-Series, QCOM, ASP and SAS. The company said there is an Australian and New Zealand national standard, but each state has an appendix with different requirements. And then there is a different set of rules again to enter the country's casinos.
Spintec's next step will be to get through the certification process for entering Australian casinos.
While player preferences appear deeply entrenched in Australia, Dornik said that feedback so far has been positive.  
"Our distributor says that players welcomed our solutions with great enthusiasm. You have players that prefer virtual and players that prefer automated games. With our solution, they now have both in one product. So far, the response is very good," he said. 
With the stringent regulation, market fragmentation and entrenched positions, the market has not been viewed with as much enthusiasm as some of Asia's other emerging jurisdictions. However, Covid has highlighted the resilience of Australia's domestic market, with pubs and casinos reporting a strong snapback once they were allowed to reopen, even with its borders closed.