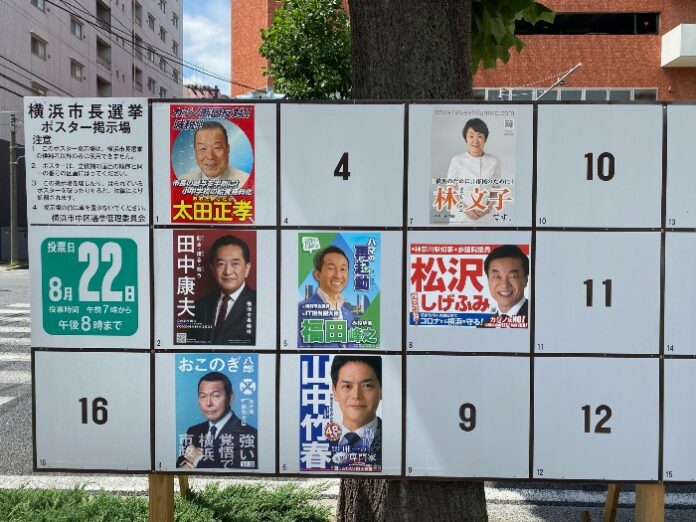 A total of eight candidates are in the running for the Yokohama mayoral elections, set to take place this Sunday, August 22, 2021. Hanging in the balance is the fate of an integrated resort in the city.
It is believed that the election of a strongly anti-IR candidate could see Melco Resorts and Entertainment and/or Genting Singapore left out in the cold with no license in Yokohama. That being said, in a recent report from Maybank, analysts are expecting the IR plans in Yokohama to go ahead, with Genting Singapore and Sega Sammy as the preferred bidder.
Last week's polling has shown Hachiro Okonogi as a clear leader in the race. Okonogi has been vocal about his opposition to an IR in Yokohama, but not against casinos in general, given his affiliation with the Japanese Liberal Democratic Party.
Following Okonogi is a tight race between pro-IR candidate Fumiko Hayashi, also the incumbent mayor of Yokohama, and Yamanaka Takeharu who has previously referred to casinos as a "poison apple."
However, more recent polling from the Kanagawa Shimbun survey has seen Yamanaka Takeharu take the lead in the polls, with Okonogi following close behind. Another survey from Yomiuri sees Yamanaka, Okonogi, and Hayashi as equally strong contenders.
The other five contenders are understood to be too far behind to pose any threat, but their stance against a casino in the city is a common theme between them, with the exception of Fukuda Mineyuki.
The results of the election will be known on the evening of August 22, 2021, though a close call could see the results announced late into the evening.