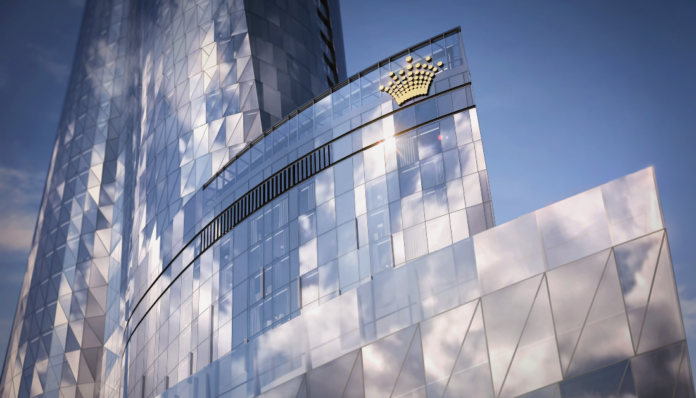 U.S. private equity firm Blackstone Group has finally won the prize in gaining control of Australia's largest casino operator, although the marriage may prove rocky due differing cultures, a leading gaming consultant said.
On Monday, Crown Resorts said it had accepted an A$8.9 billion ($6.3 billion) all-cash offer from the U.S. investment group. It was a case of third time lucky for Blackstone, which first made an approach on March 22, 2021, at an indicative price of $11.85 per share. This was later revised to $12.35 cash per share in May of the same year, which was rejected by the Crown board.
Earlier this year, Crown received a further revised proposal from Blackstone for $13.10 cash per share, which was a premium of 32 percent to the closing price of Crown shares on November 18, 2021, of $9.90 per share.
Shareholders still need to approve the acquisition, although that's not seen as a major hurdle given that the company's largest investor – James Packer – is keen to offload his stake. It will also need the green light from regulators in Western Australia, Victoria and New South Wales.
Then it's a question of what next for the troubled gambling group that has spent the bulk of the past two years under the regulatory spotlight for gross lapses in corporate governance at its properties, including money laundering through its casinos.
Blackstone hasn't given much away about its intentions except to say that it is "excited to bring our local expertise and global hospitality and gaming experience to contribute to Australia's post pandemic recovery and position Crown for future growth."
Ben Lee, founding partner at IGamiX Management & Consulting, doesn't see Blackstone as being in the picture for the longer term.
He expects the firm to seek to replicate its success on other casino projects, such as The Cosmopolitan in Las Vegas, by cutting costs, improving profitability and moving on.
Blackstone sold the 3,000-room U.S. resort last year for $5.65 billion, seven years after buying it from Deutsche Bank for $1.7 billion. The casino operations were snapped up by MGM Resorts, while the property assets were sold to a group of buyers, including its own Blackstone Real Estate Income Trust.
"They are likely to fly in U.S. executives and to slash costs. There's a lot of fat in the system if you look at the payroll," Lee said, adding he expects the new management team, which was brought in following the Bergin Inquiry in New South Wales to also be replaced.
However, any efforts in this direction may face push back from Australian unions, in particular if it involves floor staff.
"There is potential for a serious clash of cultures," he said.
On the face of it that may seem surprising given the common language, architecture and relatively short histories, but it may be wrong to underestimate the potential for friction.
According to Wells Haslem Mayhew Strategic Public Affairs Co-CEO Alexandra Mayhew, she was once told that the consulate with the most complaints on cultural adjustment was the Australian consulate in New York.
"I believe that despite our similarities, Australians chronically underestimate the difference between us and Americans. And I believe this may go both ways," she said in a web posting on American/Australian culture battles in doing business.
Culture clash aside, Lee says he believes Blackstone will focus more on slots and the mass market and reduce the focus on tables to boost profitability. They may also consider selling some of the smaller hotels in the portfolio and potentially adopt the model used in the U.S. of separating the casino operations from the property portfolio.
It's a model that has been touted by analysts, such as J.P. Morgan, as being a likely way forward and although relatively common in the U.S., it hasn't yet been done in Australia.
Crown is working towards regaining suitability to operate its casinos in Sydney and Melbourne and is waiting for the results of a regulatory probe into its operations in Perth.