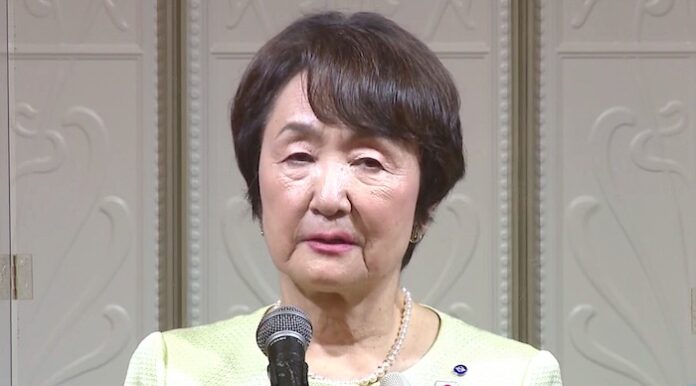 Fumiko Hayashi has announced her intention to run for a fourth term as mayor of Yokohama, and on her candidacy rides the fate of Yokohama's IR bid.
"There are many people in opposition," she admitted in regard to her IR initiative, "Our explanations have been insufficient."
Since a large majority of Yokohama residents oppose the IR development and it is the main focus of media attention, it seems highly unlikely that Hayashi can hope to win over 50% of the votes. However, facing a field of what may be nine other candidates, eight of whom are running on explicitly anti-casino platforms, she does have a good chance of winning by plurality, with her opponents splitting the opposition vote.
She is backed by the pro-IR segments of the local business community, most prominently the Yokohama Chamber of Commerce & Industry, and by part of the ruling party.
Hayashi's entry into the race also confirms the split within the ruling Liberal Democratic Party. The ruling party had declined to support her fourth run for the mayor post, worried about her age (75), her relatively poor health, and the unpopularity of her handling of the IR initiative.
Former National Public Safety Commission Chairman Hachiro Okonogi's entry into the race should have brought down the curtains on Hayashi's ability to run, but he did not prepare his political ground well. The local chapter of the ruling party was caught by surprise by his anti-IR stance and rebelled against the senior party executives who counseled backing Okonogi.
As a result, the machinery of the ruling party is effectively sitting this one out, allowing its members to vote for whomever they choose.
Meanwhile, seven other candidates are officially in the race: Masataka Ota, Akiko Fujimura, Mineyuki Fukuda, Takeharu Yamanaka, Yoshikazu Tsubokura, Yasuo Tanaka, and Nobuo Gohara (all but Fukuda are anti-casino), and one more, former Kanagawa Governor Shigefumi Matsuzawa, has indicated that he too may throw his hat in the ring on an anti-casino platform.