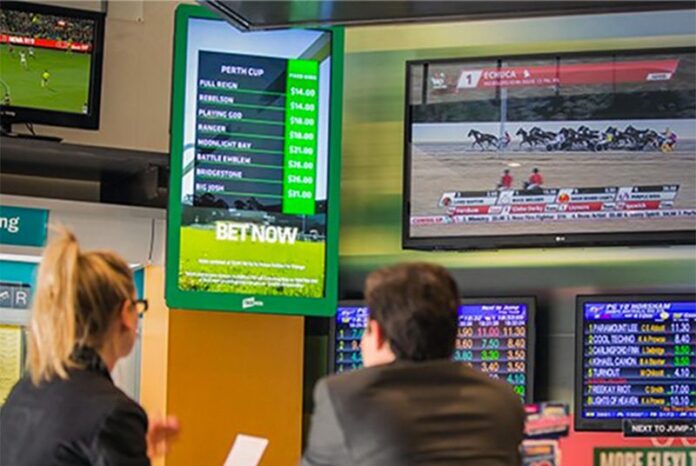 Tabcorp's lotteries and Keno division may be worth between $9.4 billion and $12.4 billion, dwarfing the value of its wagering and media division, which is seen as facing multiple headwinds, according to analysts at J.P. Morgan.
The firm was commenting after Tabcorp announced earlier this month that it was rejecting three offers to buy its wagering and media business for being too low. It said instead it plans to demerge the businesses.
J.P. Morgan reckons this may be a plus for those interested in lottery, but less so for wagering and media.
The lottery and keno division's valuation accounts for the bulk of the current share price on a standalone multiple, inclusive of net debt of 21.1 x, J.P. Morgan said. In arriving at its valuation of the division, the analysts estimate EBITDA from lotteries and Keno to be $606.4 million in 2022. 
Tabcorp had at least three bidders vying for the wagering and media division. U.K.-based Entain, the owner of Ladbrokes, was offering $3.5 billion, while U.S. private equity firm Apollo Management put $3.5 billion on the table for the wagering division with an extra $500 million for the gaming services business. The third known bidder was Australia's Betmakers, which came in with a late $4 billion offer.
Still, the company said the valuations were too low and rejected all three, with management calling for "more money on the table" and for interested parties to "take on risk on getting stakeholder approvals."
According to J.P. Morgan's analysis, management may be being a tad too greedy. They estimate the division is worth between $3.5 and $3.7 billion, based on enterprise value to EBITDA multiples of 9x and 11x respectively. They see 2022 EBITDA at $337 million.
Tabcorp "is levered to declining segments of the wagering industry, such as retail and tote," the analysts write. Its "exposure to growth segments, such as fixed-odds, online and sport, is shrinking, as corporate bookmakers have garnered the most market share," they said.
"Digital lottery sales provide some margin relief. We anticipate the focus will remain on extracting the value of lotteries going forward."
If the demerger is implemented, Tabcorp shareholders will receive Lotteries & KenoCo shares in proportion to their existing shareholding in Tabcorp, whilst also retaining their Tabcorp shares. 
The demerger process is expected to incur between $225 to $227 million in one-off separation costs and $40-$45 million per annum of ongoing incremental costs.