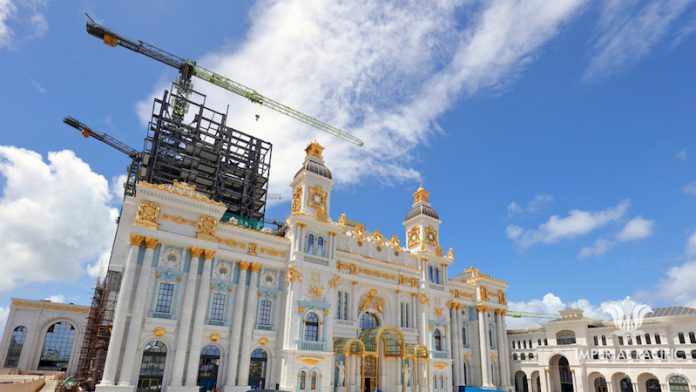 In light of the "bleak future" facing the Imperial Pacific International project on Saipan, two minority bloc senators are pushing for a second casino license on the island in the event that IPI's exclusive casino license is revoked by the Commonwealth Casino Commission.
Originally proposed by senators Edith Deleon Guerrero and Paul A. Manglona in February, the legislative proposal is called Senate Bill 22-23.
According to its text, "It is more than probable that the exclusive casino operator will not be able to complete the construction of its initial gaming facility and overcome all of its financial and legal problems which may result in the revocation of its casino license. If the exclusive casino license is revoked, the CNMI should take the opportunity to overhaul the casino industry by revisiting the casino statutory provisions and regulations to improve the industry."
The two minority bloc senators believe that urgent action should be taken to improve the state of the island's gaming industry, and that means finding a second operator to move into the territory.
In April, the Commonwealth Casino Commission ordered the indefinite suspension of IPl's gaming license, citing its noncompliance with orders to pay a US$6.6 million penalty, along with its US$15.5 million annual casino exclusive license fee, and US$3.1 million annual casino regulatory fee, among other violations.
Expanding the CNMI casino industry, however, is not the only solution being offered. CNMI Representative Tina Sablan told AGB in an exclusive interview at the beginning of this month that rebuilding the island's tourism industry without any casinos is also a matter which is under discussion.