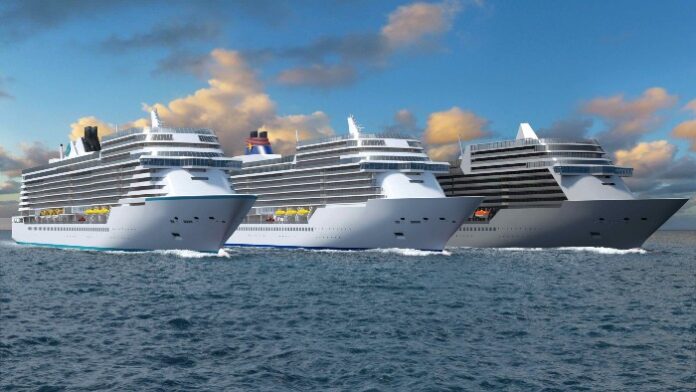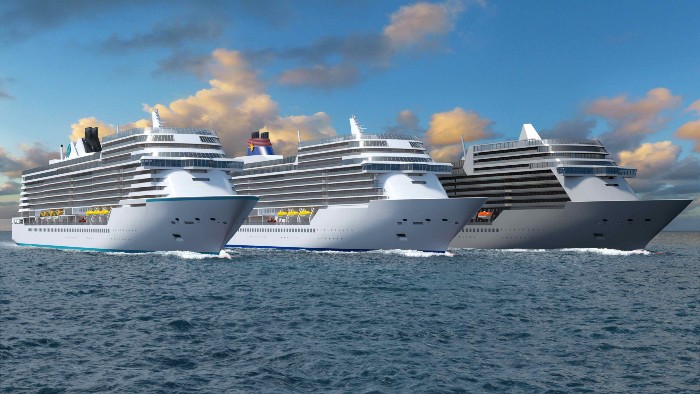 The global cruise industry is set to return to full service by August 2022, owing to climbing vaccination rates and border reopenings, whilst passenger volumes are forecast to return to pre-pandemic levels by 2023, according to the Cruise Line International Association in its 2022 report.
Known as being the peak industry body for cruise operators, the CLIA represents nearly 50 global cruise companies, and close to 300 cruise ships from operators including Norwegian Cruise Lines, Carnival Cruise Lines, Royal Caribbean International – 3 out of 4 of Asia's largest cruise operators (the last one being the now-troubled Genting Hong Kong).
Pre-pandemic, Asia had 79 cruise ships operating in its waters, though this number slumped to 34 in 2020.
Recovery in the waters
Looking into the industry's recovery trajectory in 2022, CLIA said it projects 272 ships will be in operation globally in 2022, while another sixteen new ships are set to make their debut this year.
The cruise association was also optimistic about passenger volume recovery, with baseline projections pointing to pre-pandemic passenger volumes by 2023. Upside projections move this timeline to as early as the end of 2022.
Meanwhile, all three (downside, baseline, and upside) projections unanimously expect global cruise passenger volumes to exceed 2019 levels by 2024.
Unfortunately, there is one major Asian cruise operator that is unlikely to be in a position to partake in the industry's recovery.
Last month, Genting Hong Kong's Dream Cruises unit filed a winding-up petition, with its parent company warning of potential default on debts of $2.77 billion. The company's Crystal Cruises is also said to be closing up shop and letting go of its U.S. employees only days after its ships were seized in the Bahamas for unpaid fuel bills, according to those close to the matter.
Despite this, the CLIA remains confident of a solid restart of the cruise industry after nearly two years.
Whilst 70 percent of cruise-related businesses and organizations reported layoffs and furloughs during the pandemic, approximately 60 percent of these businesses are now hiring, it said.
Responsible cruise tourism spotlight
Interestingly, a large portion of this year's State of the Cruise Industry report focuses on sustainability, the environment, health, and safety protocols, perhaps in a bid to encourage more governments to allow cruise shipping to resume in their localities.
CLIA quoted the Global Economic Contribution of Cruise Tourism report from BREA in 2019, finding that every 24 cruisers creates one full-time equivalent job. It also noted that 6 out of 10 persons who have taken a cruise say they have returned to a destination they first visited in a cruise ship.
New technologies have already been employed in its members' cruise lines to mitigate the potential spread of Covid-19.
These include the use of mobile apps to navigate ships, track kids, monitor onboard spending.
In MSC cruises, they've employed in-cabin voice-activated AI, acting as a receptionist for general inquiries.
Cruise ships have also adopted e-mustering, rather than in-person mustering, RFID wristbands to use as a track and trace device, and other advanced cleaning and sanitization, ventilation and contactless technology.
Passengers are also required to be fully vaccinated and undergo Covid-19 testing prior to boarding.
The association has set targets in its pursuit of more environmentally friendly ships and voyages, including 26 LNG-powered ships by 2027. LNG is considered one of the cleanest marine fuels.
Notable trends continue
Unsurprisingly, the Caribbean, Bahamas, and Bermuda remained the top destinations by average passenger volume between 2018 and 2020, accounting for 44 percent of passenger volume.
Asia took second place in this regard, accounting for 13 percent of passenger volume.
This reflects the top five source regions for cruisers – with 51 percent of cruise passengers coming from North America, 21 percent from Western Europe, and 12 percent from Asia.
The average age of the cruise tourist has also remained largely the same over the last three years, rising slightly to 47.6 years of age. The CLIA continues to see millennials as the most enthusiastic cruisers of the future, just in front of Gen-X.