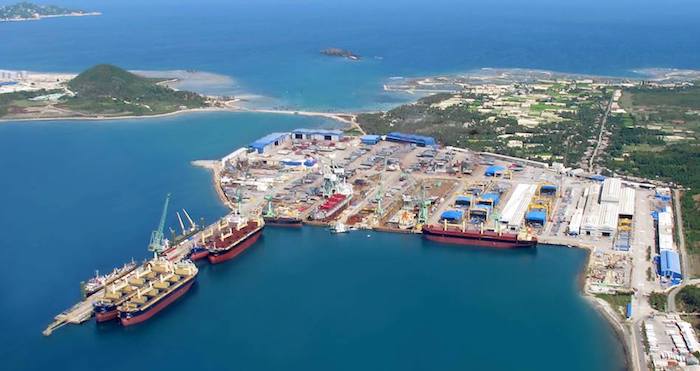 The Khanh Hoa Provincial People's Committee in Vietnam has proposed to build a high-class entertainment tourism center with a casino in the Van Phong Economic Zone, not far from Cam Ranh Bay.
The proposal, which has been delivered to the prime minister, comes in the context of the province's plans for the development of the economic zone, sketching out plans to 2040 and a more general vision to 2050.
The land area of the Van Phong Economic Zone runs to about 70,000 hectares, which lay under the jurisdiction of Van Ninh city and Ninh Hoa town. An even larger surface area of water is included within the zone.
It is expected that the construction area within the zone will reach up to 12,000 hectares by 2030 and 15,000 hectares by 2040.
The current population of the zone is just short of 230,000 people, and it is projected to be 330,000 by the end of the decade.
Like other such zones, its purpose is to drive economic development. In this case, the overarching themes are to create an environmentally friendly smart city, but also including a logistics container port, industry, and fisheries.
The Van Phong casino, if it is approved and built, will join a number of other major developments in Vietnam, which has been expanding its role within the Asian gaming industry as part of its efforts to stimulate inbound tourism.