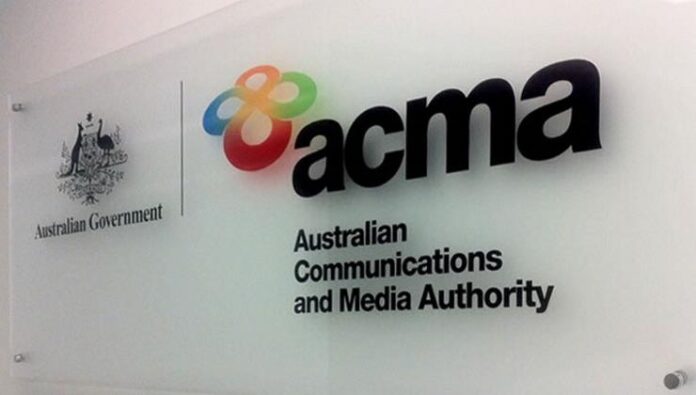 Australia's online gambling watchdog, ACMA, says it has been beefing up efforts in its war against illegal online gambling but says that Covid-19 and the rise of cryptocurrency is changing the battleground.
We recently interviewed Fiona Cameron, an authority member of the Australian Communications and Media Authority (ACMA) and asked about the challenges facing authorities in stamping out illegal online gambling operators in Australia. Cameron will also be speaking at next month's Regulating the Game 2022, a five-day education program held at the International Convention Center in Sydney from 7-11 March 2022.
For the unfamiliar, ACMA's main role in Australian gambling regulation is the enforcement of the Interactive Gambling Act 2001 (IGA) – a federal act that prohibits a range of interactive gambling services from being offered or advertised to Australians. This includes online casinos, slots, poker, in-play sports betting, and wagering services that don't hold an Australian license.
The authority is also responsible for the National Self-Exclusion Register, which enables consumers to self-exclude from all licensed online and telephone operators in a single, nationally administered process. It also regulates all gambling advertising on broadcast and internet platforms.
Cameron says that the Covid-19 pandemic has had a significant impact on gambling behavior in the past two years.
"The ACMA 2021 Annual Consumer Survey showed that as of June 2021, 11 percent of Australians had reported participating in online gambling at some stage in the previous 6 months, up from 8 percent in 2020. Additionally, 16 percent of Australians who gamble online reported an increase in their gambling frequency compared to before the pandemic."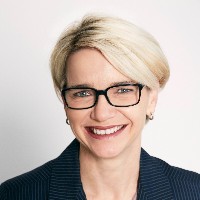 Despite ACMA's enforcement efforts, which has seen as many as 150 illegal gambling websites withdrawing from the Australian market since 2017, and more than 375 blocked by ISPs since November 2019, many locals continue to fall prey to unlicensed offshore gambling operators – many who present themselves as Australian licensed.
According to H2 Gambling Capital, the size of Australia's unlicensed gambling market is around A$1.63 billion, down from A$1.71 billion in 2016.
"Many illegal operators continue to use Australian imagery on their web pages to convince consumers they are based here and are offered legally… It is also common for illegal operators to align themselves to affiliate services that appear to provide independent reviews of the services, with direct links to the sites.
More recently we have seen the use of social media and streaming services such as Twitch becoming popular ways for affiliates to target gamblers."
Though many operators cease to provide services when they are contacted by ACMA, there are recalcitrant operators who take steps to continue to offer services to Australians, noted Cameron.
"We see this most clearly when operators launch mirror sites in an attempt to circumvent the blocks imposed on their website… We have also seen some operators remove corporate and licensing information from service websites, in efforts to obfuscate details of the legal entity behind the service and others appear to have moved away from credit card deposits for Australian players in favor of encouraging deposits through vouchers or cryptocurrencies. "
Cameron says jurisdictional challenges, the inherent anonymity of the internet, and the rise of cryptocurrency have changed the playing field and made it more challenging for the authority to stamp out the activity.
"We regulate in a dynamic digital market which by its nature crosses international borders. This environment creates a number of challenges. For example, services are able to operate under high levels of anonymity and change their digital footprints quickly and often.
There are jurisdictional challenges as many of the illegal services we investigate are based in jurisdictions with minimal, if any, regulatory oversight, and more recently, there has been an increase in the use of cryptocurrency on many illegal sites, which creates additional challenges in our investigations."
ACMA says that according to the complaints it receives, online casino operators pose the highest risk to Australian consumers.
"Consumers consistently raise issues about poor treatment; including unfair play, non-payment of winnings, inability to contact the operator and little or no regulatory oversight."
"Notably, we have seen an increase in the delivery of these services via apps and new platforms used to market them."
Looking ahead, Cameron said the watchdog will be focusing on cracking down on gambling affiliate services.
"These are services that advertise or promote online gambling services as part of affiliate programs most often run by, or for, online casinos. We are focusing investigations into those affiliates which promote illegal gambling services targeting Australia as another means to disrupt the major illegal gambling services in the Australian market."
Fiona Cameron will be speaking at Regulating the Game at 11am on 7th March 2022. In her presentation, Cameron will discuss public policy issues and ACMA's regulatory approach, including its priorities and where it sees emerging policy and regulatory challenges.
Regulating the Game is an unmissable education program for gambling regulators, operators, and suppliers. The caliber of speakers and topics of discussion can't be accessed anywhere else.
With Australia's international borders opening up, international regulators and the industry are encouraged to attend. There is already strong demand and limited places left.
For more information go to: https://regulatingthegame.com/