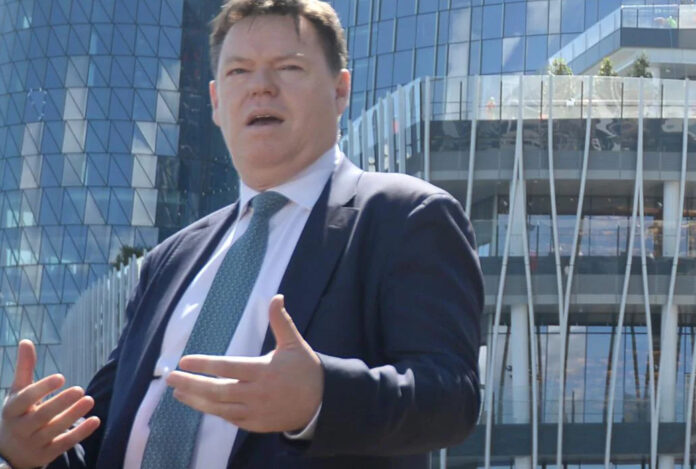 A week of turning-point testimony by top Crown Resorts officials to a Victorian gaming commission turned emotional on Tuesday as the company's new CEO took the stand.
Steve McCann, who joined the company in June, admitted that the company had likely underpaid the tax it owed the government.
However, the CEO suggested the amount due was closer to AU$8 million, as compared to the AU$272 million the company allegedly avoided paying by handing it out through its pokies loyalty program.
However, he stated the company was working with two possible figures, and that Crown would pay the government the higher of the two, plus interest, before discussing if another, higher, repayment was required.
During the testimony, McCann stated that he is working more than 14 hours per day trying to reconstruct the company's reputation, but that it is "simply not possible" for one person to transform Crown, according to reports.
The executive described the fact that he wasn't informed by Melbourne Crown about the possible underpayment for a week was "disappointing", but also "accidental", saying the information they had provided was what "they thought was relevant".
McCann claims he only learned of the Crown underpayment via media reports.
The alleged tax underpayment was revealed in the commission proceedings last month, with a previous letter detailing the AU$8 million figure, written by McCann, the focus of Tuesday's questioning.
Victorian Premier Daniel Andrews told the press that the possibility of Crown Melbourne losing its casino license is "very real".
Just yesterday, the royal commissioner stated his belief that "illegal" conduct" was spread through Crown's "whole organisation", and that the tax underpayment was only investigated after the royal commission was announced.
Crown Melbourne's chief executive stated the company may not have had a strong ethical foundation "historically but that it has it now".
Regulators have found Crown currently unsuitable for its newly-opened AU$2.2 billion resort in Sydney, triggering the inquiries in Victoria and Western Australia.
The company's new CEO told the commission on Tuesday that "Crown can transform".
The inquiry continues with further high-level executive testimonies on Wednesday.