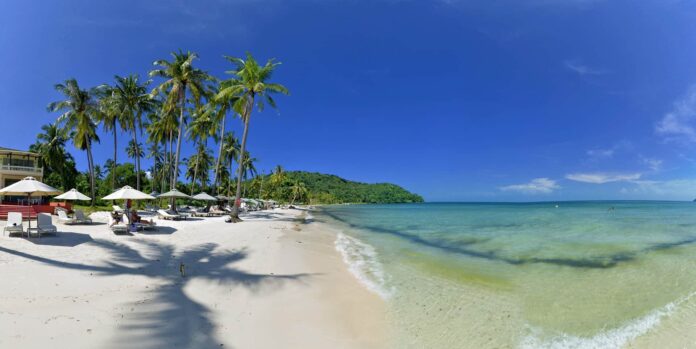 Hotel and tourism experts in Ho Tram, Nha Trang, Cam Ranh, and Da Nang in Vietnam are expecting to see gradual recovery of its tourism industry starting from the end of July, with tourists mainly flowing from Hanoi for the long summer holidays. 
The revelations come from an online networking event organized by Vietnam Hospitality Networking with more than 130 attendees, which was hosted by Mr. Mauro Gasparotti, Director of Savills Hotels Asia Pacific, which was covered by local media. 
During the discussion speakers highlighted the importance of attracting domestic tourists as the driving force of economic recovery in the country's hotel and travel industry. 
Before the last wave of the coronavirus, Vietnam was expected to serve around 80 million domestic tourists in 2021, which would have been a 42 percent rise from 2020, and the same levels of that of 2019. 
The country is also reportedly considering reducing the isolation period for fully vaccinated travelers and is considering piloting a program that would allow tourists into certain regions with no quarantine requirements whatsoever, similar to the trial that is being run in Phuket as of July 1. 
Under the "Phuket Sandbox," people wishing to visit the island without quarantine will need to show proof of vaccination and a negative covid-19 test within 72 hours prior to arrival. Additionally, they will be required to install a covid tracing app.