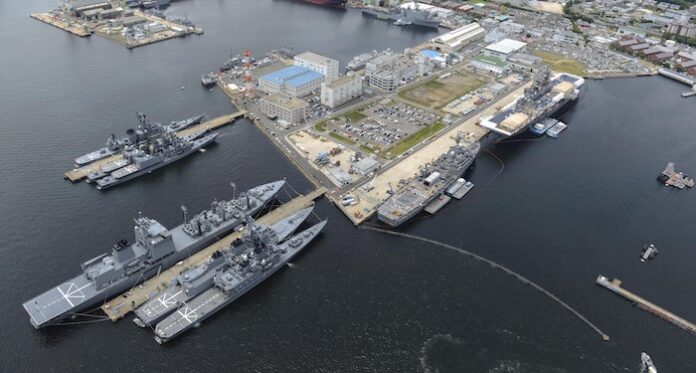 Prefectural and city officials in Nagasaki have expressed concerns about the impact of Japan's new security legislation on the prospective IR, but they have no immediate remedy to ease their concerns.
The new legislation was pushed by the far right of Japan's political spectrum, and it mandates the government to establish some kind of special surveillance on land purchases and land use by foreigners within a certain proximity to sensitive infrastructure, including military bases. Since the home of the prospective IR—Sasebo City—is also home to one of the nation's most important naval bases, it clearly falls within the scope of the legislation.
However, the legislation itself is vague about what kind of special surveillance is needed and over what range. Opposition parties fiercely opposed the legislation precisely because it seems to hand a great deal of power over to security forces without clearly defined limits or purposes.
When asked in a committee of the Nagasaki Prefectural Assembly whether some new security criteria would be added to evaluation process for the three IR operator consortiums, the prefectural officials answered that making any changes at this late hour would be "very difficult" because the prefecture has already told the operators their responsibilities and the bids have been compiled on that basis.
Indeed, the IR operator partner for the prefecture is expected to be selected next month.
However, going forward there is certainly potential that the problematic new surveillance legislation could create snags in the future, for the Nagasaki IR or in other places where foreign companies and individuals are doing business in Japan.