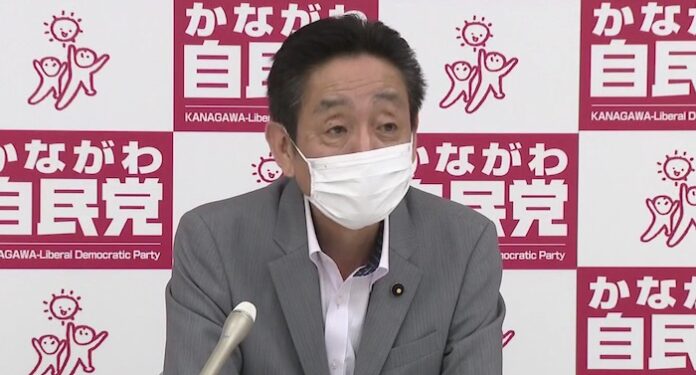 Former National Public Safety Commission Chairman Hachiro Okonogi's unexpected entry into the Yokohama mayoral race on an anti-IR policy platform appears to have pushed the local chapter of the ruling Liberal Democratic Party to sit out the contest entirely, as its members are deeply split in their opinions.
According to the Yomiuri Shinbun and some other sources, Deputy Chief Cabinet Secretary Manabu Sakai, head of the party's Yokohama chapter—probably representing the stance of Prime Minister Yoshihide Suga—proposed that the party support Okonogi's candidacy for mayor. However, many of the local politicians, who had gone so far out on a limb to support IR development, rebelled against this proposal.
In a meeting to be held today, the Yomiuri believes that the formal decision will be made that the ruling party will back no candidate in the race, allowing its party members to vote for whomever they choose.
For the pro-IR faction within the ruling party, it remains unclear who their candidate will be. Should incumbent Mayor Fumiko Hayashi jump into the race, presumably they would consolidate behind her. But she may not believe that she can win under the current conditions. Everyone is watching to see her next move.
Mineyuki Fukuda is at present the only pro-IR candidate in the race. While he was formerly a ruling party national lawmaker, it seems unlikely that he can gain the support of their local pro-IR faction. In 2017, Fukuda betrayed the ruling party by resigning his position as a Cabinet Office vice-minister to join the now-defunct Party of Hope.
That suggests that if Hayashi does not run for reelection, there will be a yet unknown candidate who will rise to become the standard-bearer for the IR development cause.
Meanwhile, the leading opposition candidate, Takeharu Yamanaka, backed by the Constitutional Democratic Party of Japan, has reportedly succeeded in gaining the endorsement of the Yokohama Citizens' Association to Bring to Power an Anti-Casino Mayor, the group which organized the signature-gathering campaign for an IR referendum.
Aside from the question of who will be the pro-IR candidate, the other major pending question is whether "Don of Yokohama" Yukio Fujiki and his influential port area faction will throw its support behind Okonogi or Yamanaka.