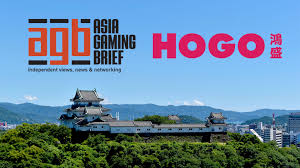 The Wakayama IR Business-Connect Seminar, held today on Feb. 19, 2019, at the Daiwa Roynet Hotel Wakayama, has been fully subscribed, say, organizers.
The event has attracted over 200 companies from the Wakayama as well as greater Kansai Region.
In addition to local SME's, the event has attracted some of Japan's largest banks, construction firms and asset developers to attend and learn more about the integration of IR developers with local Japanese businesses.
The event has received confirmed support from several operators including Solaire Resort & Casino, Groupe Lucien Barriere, Galaxy Entertainment Group and Mohegan Gaming & Entertainment. Additional support for the event includes formal partnerships with the Wakayama Chamber of Commerce and Wakayama Prefectural Government, both slated to speak at the event.
Following the main seminar, a fully-booked networking event will follow including a chance for firms to meet and introduce themselves to global IR operators.
More information: https://www.hogodigital.com/en/wakayama/