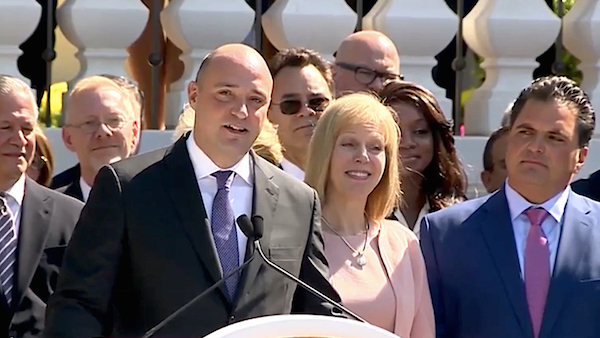 Lines of up to 4,000 people at a time formed at the opening of Encore Boston Harbor on Sunday, as initial reactions from the public and the local media were extremely positive.
Following a countdown, puffs of brightly-colored smoke filled the air around the facility as the crowds gathered to get their first look at the only IR in the Boston metropolitan area. About 50,000 visitors were expected on Sunday.
Speeches were offered by dignitaries including Wynn Resorts CEO Matt Maddox and Everett Mayor Carlo DeMaria.
Maddox stated, "Seven years ago, I was standing on this site with the mayor, just us two, and there wasn't a blade of grass on the site."
Encore Boston Harbor is a 210,000 square foot facility with 3,100 slot machines, 230 table games, and fifteen restaurants. It cost US$2.6 billion to construct.