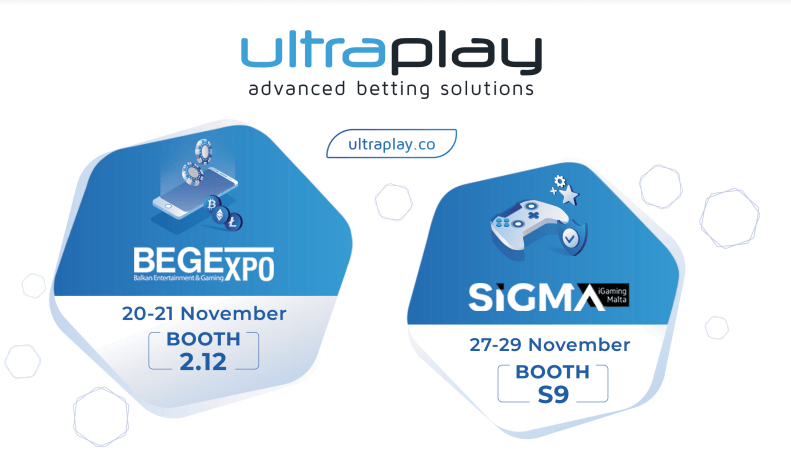 UltraPlay says eSports betting is now evolving fast, with an improved range of products and bet types helping to create the supply to meet customer demand.
UltraPlay will attend two gambling exhibitions in November – BEGE Expo, booth 2.12, in Sofia and SiGMA, booth S9, in Malta, where attendees can learn what makes eSports a profitable product not to be missed by iGaming brands.
The company will present the latest developments in its multiple-times award-winning eSports platform and odds feed, share extensive knowledge and enhance online operators' offerings with its turn-key software betting solution.
"Esports betting is slowly moving into its next stage of evolution. In 2019 we are no longer talking of it as a "new thing," but rather focusing on how to present it in the best possible way to its public and finally reaching the point where the supply meets the demand," says Peter Ivanov, head of trading at UltraPlay.
The top three games that makeup over 80 percent of the eSports betting market – CS:GO, Dota 2 and League of Legends – had their major tournaments over the past 3 months.
In terms of turnover and bets placed, UltraPlay has seen a year-on-year increase of over 43 percent.
Betting markets are also a very interesting subject since the traditional markets such as match winner, handicaps and totals continue to dominate the turnover chart. However, fast markets are more and more appealing to the eSports fan, such as round winners, race to X kills/rounds or game objective markets that are decided way before the end of the game.
"Esports bettors are actively seeking our product and this is the feedback we are receiving from our business partners," concluded Ivanov.