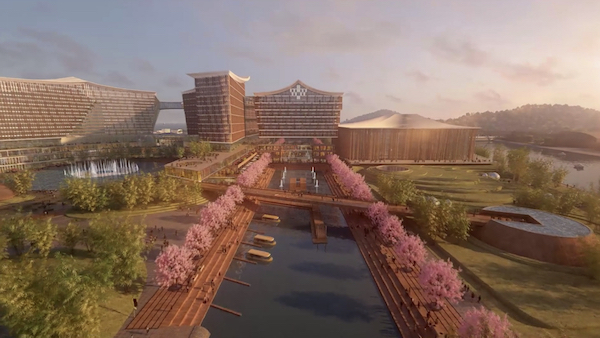 Making up for lost time, the Suncity Group has launched its Japanese-language website, complete with a high production value, five-minute movie outlining its concept for an IR at Marina City, Wakayama.
The website also clarifies that Suncity Group Holdings Japan was legally established on August 1n with Yoshikatsu Ohara named as its president.
The theme of Suncity's bid is "Wakayama IR 2.0." Aside from the five-minute movie outlining its Wakayama IR concept, there is also a four-minute movie introducing the Suncity Group, with opening comments from Chairman and Executive Director Alvin Chau.
The Japanese website can be viewed at https://suncity-japan.com/