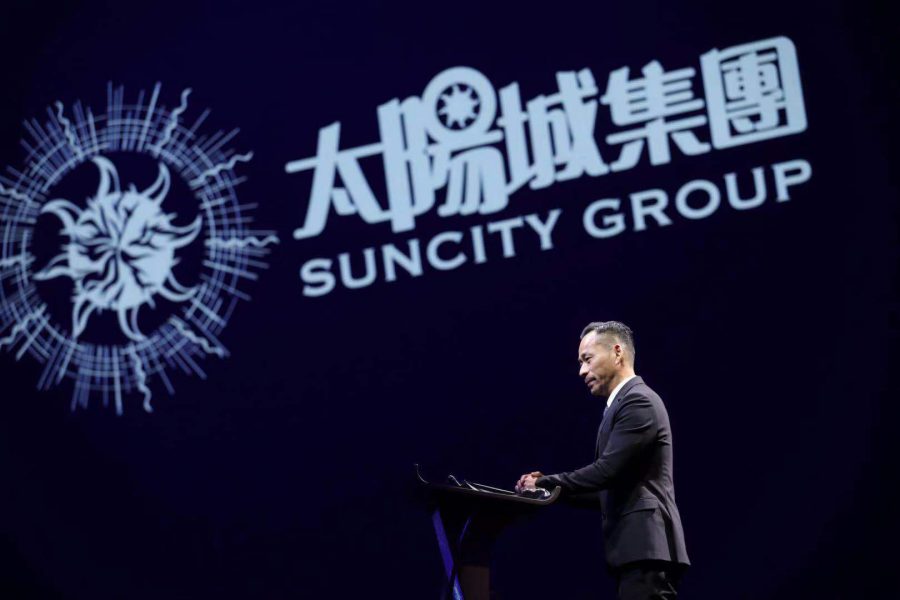 Suncity Group Holdings said its loss narrowed in the first half, though revenue declined 32.7 percent mainly due to its property development segment.
The Hong Kong-listed group has a property development and property leasing arm, provides integrated resort consultancy and management services and travel related services. The results do not include details of the Macau junket business of the same name, which is owned by CEO Alvin Chau.
Revenue was RMB307 million ($43 million), compared with RMB456 million the year earlier. Its loss attributable to owners of the company narrowed by 23.9 percent to RMB1.2 billion.
This was primarily due to the decrease in loss of change in fair value of derivative financial instruments offset against the decline in revenue from the property development segment and the loss of change in fair value of investment properties. 
The group began integrated resort and consultancy services in the second half of 2017 with technical service agreements in Vietnam and Cambodia. In the first half they generated revenue of RMB7.1 million, down from RMB8.5 million a year earlier. It gave no reason for the decline. 
Suncity has a 34 percent stake in what will be Vietnam's largest IR, the Hoiana. It said that the completion of phase 1 will be Q4, 2019, or Q1, 2020. 
It will include more than 1,000 hotel rooms, a casino with 140 gaming tables and over 300 slot machines as well as a 18-hole golf course. 
It also recently acquired a 29.68 percent equity interest in Summit Ascent which held 60 percent of the issued share capital of the Tigre de Cristal, near Vladivostok in Russia.
It's also in talks with South Korea's Paradise Co. about possible cooperation over its casino in Busan.
"We believe that the cooperation can enable both parties to create a synergy and develop its own strengths, resources and expertise," it said.
Suncity plans to continue to diversify into tourism-related business in Asian countries and said it grasp opportunities on the provision for hotel and integrated resort general consultancy services. 
"The group aims to build an integrated tourism related platform with equity investments in integrated resorts as well as a tourism-related service provider to integrated resorts within the Asian region."