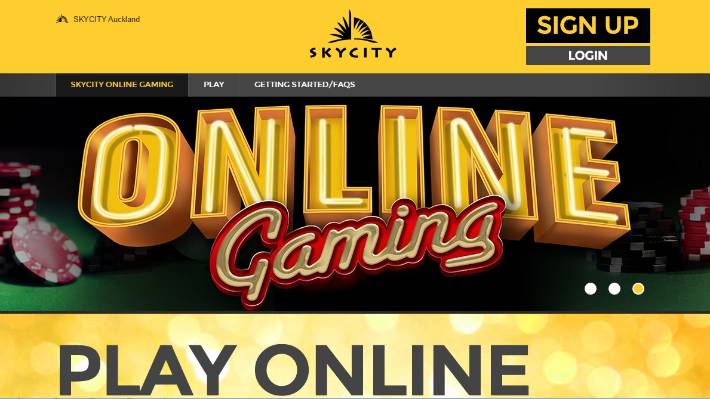 SkyCity Entertainment Group on Wednesday has announced its Maltese subsidiary has partnered with international iGaming company Gaming Innovation Group Inc (GiG) to provide New Zealanders with an online casino gaming platform.
The proposed 'skycitycasino' online gaming site is expected to be launched in mid-2019 and will be operated from Malta under a .com URL.
Online gambling is illegal in New Zealand, but many New Zealanders play on overseas-based sites which is legal under the country's laws.
SkyCity said that has lead to bets and taxes lost from the New Zealand economy.
SKYCITY Chief Executive Graeme Stephens said that while the skycitycasino online gaming site will be operated from offshore, it will ensure that its obligations under New Zealand GST legislation are complied with.
Mr Stephens went on to add that SKYCITY would be supportive of any future plans by the Government to regulate the New Zealand online casino market, including introducing an appropriate licensing regime for operators and imposing taxes and mandatory host responsibility requirements.
"Online casinos are widely used by New Zealand customers and this trend will only continue. The world is rapidly moving online and our industry is no exception, so we have to ensure we remain relevant to changing consumer trends and preferences,'' Mr Stephens says.
"As an established land-based casino operator with significant investments in New Zealand and a track record of compliance in a highly regulated environment, we know a great deal about host responsibility and harm minimization. We believe the skycitycasino online gaming site offers customers an opportunity to enjoy playing in a safe, secure environment with a brand they know and trust and we will be striving to set the benchmark for any regulation in the future."
Mr Stephens says SKYCITY will be making a conservative entry to online gaming and will actively avoid the sales and marketing tactics adopted by some existing overseas operators.
"This means SKYCITY is not initially expecting to monetize materially from this initiative – it should be seen more as a strategic entry into a space that we believe has long-term relevance."
About the company's tie up with GiG, Stephens said he believes "GiG provides the right balance of experience, coupled with a new software platform relevant to the future and access to high-quality content for online gaming customers. GiG has experience in partnering with land-based casinos through their relationship with Hard Rock International and is licensed in some of the world's most regulated gaming markets, including the United Kingdom and the United States.''
As part of the agreement, GiG will provide a full-suite online casino solution which includes a technical platform, gaming content, managed services and front-end development. The arrangements will be structured primarily as a revenue share arrangement, with the majority of operating costs variable or directly linked to revenue generation. The SKYCITY subsidiary in Malta will assume a modest level of on-going fixed costs, such as staff, technical support and regulatory and compliance. If SKYCITY ultimately becomes a licensed operator in a regulated New Zealand online casino market, the agreement with GiG allows for SKYCITY to assume the B2C (i.e. customer facing) components of the business in the same way as it does for its current land-based activities.
The skycitycasino online gaming business will be managed by an Online Director (Steve Salmon) based in Europe. Mr Salmon has a wealth of experience in online casino gaming and wagering, including senior leadership roles with industry leaders such as Rank Group plc, a leading multichannel gaming operator in the United Kingdom, and High5 Games, a leading content creator for the land-based, online and social gaming markets.
Although SKYCITY is not anticipating meaningful incremental earnings from its online business pre-regulation of the online casino market in New Zealand, Mr Stephens felt that "consistent with our group strategy, longer-term we see an exciting opportunity to grow and diversify our earnings through provision of a multichannel offering to gaming customers both online and at our land-based casinos in New Zealand."