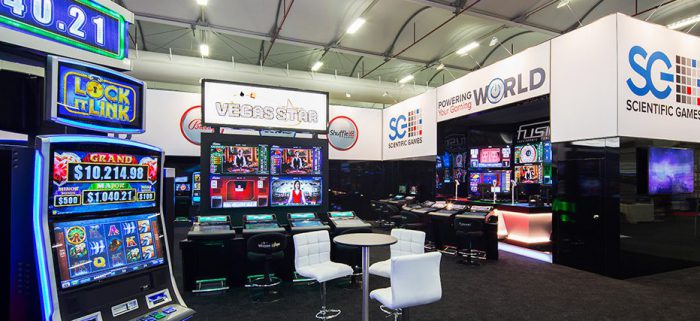 Gaming supplier Scientific Games saw its second quarter revenue rise 10 percent to $844.7 million, marking the company's 11th quarter of consecutive year-on-year growth.
The strong Q2 revenue was reflected by $50.6 million in revenue from NYX, along with growth in all four of its business segments.
Net loss for the group narrowed to $5.8 million, compared to $39.1 million in the prior year period. The company said this was driven by higher revenue and "more efficient business processes."
Total revenue from its gaming-related businesses reached 470.7 million for the quarter, up 13.5 percent. This was driven by revenue growth from its gaming machine sales, gaming systems and table products segments, but offset slightly by revenue from its gaming operations.
Revenue from its lottery, social and digital businesses also saw increases in the quarter.
Barry Cottle, CEO and president of Scientific Games said: "I'm very pleased with our accomplishments this quarter and particularly proud that all four businesses continued to experience growth this quarter and are accelerating our financial momentum. Our core businesses are strong and ready to capitalize on the significant opportunities in the marketplace to drive growth by delivering great games and robust platforms and systems that enable them. We remain focused on delivering results, maintaining our financial discipline and strategically investing in our future to maximize shareholder return."
Michael Quartieri, Chief Financial Officer of Scientific Games, added, "This quarter marks our eleventh consecutive quarter of year over year growth in revenue and Adjusted EBITDA. We have clear momentum across all of our global businesses. The improvement in our operating results, along with lower interest costs, provides us with a clear path of increasing cash flows, deleveraging, and strengthening our balance sheet."