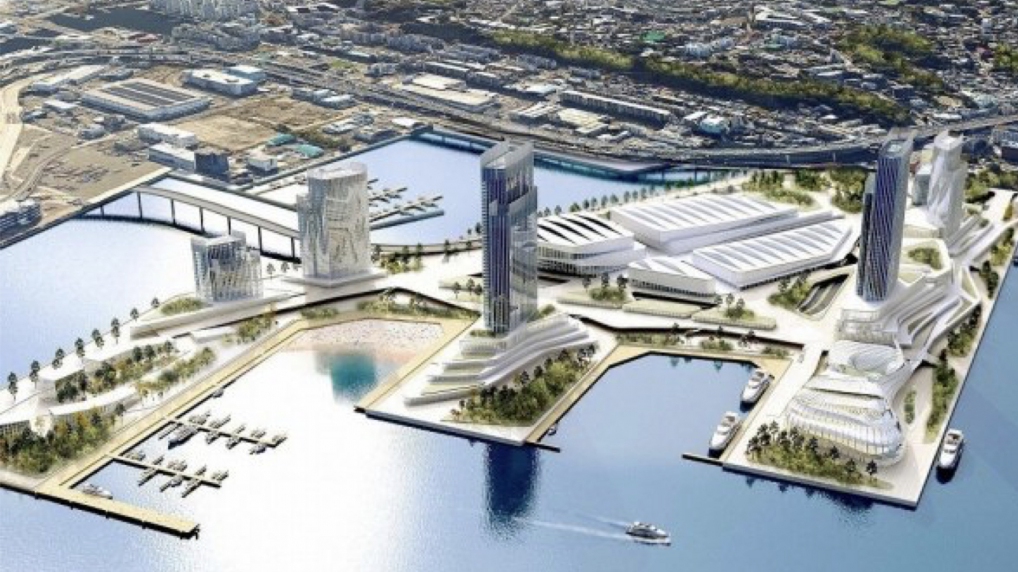 The Yokohama municipal government has revealed that seven IR operators are participating in its RFC process, aiming to develop Yamashita Pier into a major urban IR.
The names of the companies have not been released, but six operators—Galaxy, Genting, Melco, Sands, Sega Sammy, and Wynn—are known to be interested in making Yokohama bids. The identity of the seventh firm is unclear at this juncture.
Yokohama is asking operators to submit all of their concept proposals by December 23. Discussions between city officials and individual firms will take place in the first quarter of next year.
Yokohama is thought likely to select its IR operator partner in 2021, aiming to be licensed by the central government and to open the doors of the facility sometime in the late 2020s. The total investment costs will likely top US$10 billion.
Aside from the IR operators, four domestic real estate developers and fifteen firms aiming to supply new technologies for use in the IR are also participating in the Yokohama RFC.